Queens Things To Do
PS1 MoMA Night Viewing Greater NY, Wolfpack at MoMI, H2o at QMA, Salsa at Thalia, Ragnar at PS1 MoMA, Chorus Line at Secret, Art Performance, Workshop & Exhibits & Super Bowl 50 Begins 6.30 pm Sunday
February 5, 2016 / Things To Do Queens / Queens Neighborhoods / Queens Buzz.
Weekend Weather 2/4 - 2/6. The temperature highs will be in the low 40's and around 30 throughout the weekend. There's a 50% chance of some precipitation during the day Friday, dropping to 0% chance by Friday evening. No precipitation expected the rest of the weekend.
Subways. It appears to be ok for the weekend, with ongoing maintenance and track work causing some delays. Click here for details on the MTA Weekender.
Friday & Weekend - Noguchi, Salsas & Chorus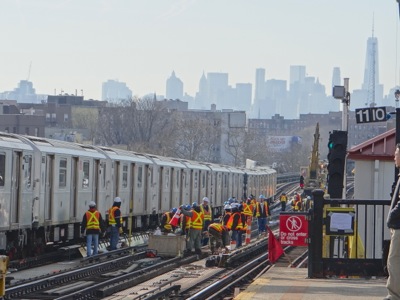 *The Noguchi Museum on 9-01 33rd Road & Vernon Boulevard hosts Free First Fridays from 10 am - 5 pm [art]. There are two new exhibits that just opened last week, Design into Art and Functional Ceramics.
*From 8 pm to midnight PS1 MoMA at 22-25 Jackson Avenue in LIC will open its doors for a late night special viewing of its new exhibit Greater New York [art - free w/ admission].
*Thalia Spanish Theatre at 41-17 Greenpoint Ave in Sunnyside presents the History of Salsa beginning at 8 pm Friday and Saturday and at 4 pm Sunday [$40 / $37].
*Secret Theatre at 44-02 23rd St is hosting the Broadway musical A Chorus Line beginning at 8 pm Friday, with a 2 pm matinee and then 7 pm Saturday, and at 3 pm Sunday [$18 - theater].
Saturday - Art, History & Theater
*Queens Museum in Flushing Meadows Corona Park is has four new exhibits covering a range of topics, from the prevalence of Mao by a
Chinese born Sunnyside artist, to black and white by a woman who spent a bit of her childhood homeless, another does a spatial integration with her apartment in Manhattan and the Queens Museum city map and the last uses a Steinway piano to play the sounds of the universe [$8 / $4].
*King Manor at Jamaica Avenue is hosting Hands on History: Collage Homage which explores the lives of African Americans centuries ago, & Rufus King efforts to abolish slavery beginning at 1 pm [history - free].
*Rhennie Harris RHAW is a dance workshop and performance beginning at 1 pm at Flushing Town Hall at 137-35 Northern Blvd [dance - $13 / $10].
*The Queens Historical Society at is hosting Queens Young Scientists Academy from 12 to 1.15 pm in Flushing [must enroll in multi-week class].
*Thalia Spanish Theatre at 41-17 Greenpoint Ave in Sunnyside presents the History of Salsa beginning at 8 pm Friday and Saturday and at 4 pm Sunday [$40 / $37].
*Secret Theatre at 44-02 23rd St is hosting the Broadway musical A Chorus Line beginning at 8 pm Friday, with a 2 pm matinee and then 7 pm Saturday, and at 3 pm Sunday [$18 - theater].
The 50th Super Bowl kicks off at 6.30 pm on CBS from Santa Clara California featuring the Carolina Panthers and the Denver Broncos.

Also SEE FRIDAY & WEEKEND EVENTS ABOVE that run on Saturday.
Sunday - H2O, Clay, Ragnar & Wolfpack

*Beginning at 2 pm at the Bliss on Bliss Art Projects at 41-49 45th Street in Sunnyside there will be an exhibit of art, a musical performance and possibly a stand-up comedy act by artists exploring the world in which we live [art - free / donations welcome].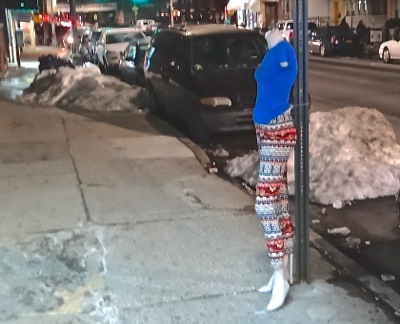 *Queens Museum in Flushing Meadows Corona Park hosts H2O Founder Matt Malina talking about the New York Wastershed Relief Map and NY water ways and water supply from 1 - 2 pm [$8 / $4].
*The Noguchi Museum on 9-01 33rd Road & Vernon Boulevard hosts Open Studio - Clay from 11 am - 1 pm [art]. There are also two new exhibits that just opened last week, Design into Art and Functional Ceramics.
*Thalia Spanish Theatre at 41-17 Greenpoint Ave in Sunnyside presents the History of Salsa beginning at 8 pm Friday and Saturday and at 4 pm Sunday [$40 / $37].
*The Queens Historical Society at is hosting Queens Young Scientists Academy from 12 to 1.15 pm in Flushing [must enroll in multi-week class].
*PS1 MoMA at 22-25 Jackson Avenue is hosting a Sunday Session performance by Ragnar Kjartansson entitled A Lot of Sorrow featuring The National from 12 to 6 pm in the VW Dome [$15 - art / music].
*The Museum of the Moving Image at 36-01 35 Avenue at 37th Street in Astoria is hosting The Wolfpack a film about six brothers secluded from the outside world which they watched on television and recreated - beginning at 4.30 pm [film- www.movingimage.us - $12/$9] with live event.

*Secret Theatre at 44-02 23rd St is hosting the Broadway musical A Chorus Line beginning at 8 pm Friday, with a 2 pm matinee and then 7 pm Saturday, and at 3 pm Sunday [$18 - theater].

Also SEE FRIDAY & WEEKEND EVENTS ABOVE that run on Sunday and art exhibits above.
---
Next Week
February 5, 2016. Weather. The forecast on Friday 2/5 was: Highs near 40 with lows in the 20's. And some precipitation expected late Tuesday / early Wednesday.
**Check the Member Calendar for Queens Events which contains listings for acting classes, flamencoand modern dance classes, terrarium building, martial arts classes, Bible study and a charter school tour / visit.***
Monday
*Secret Theatre at 44-02 23rd St is hosting the Broadway musical A Chorus Line beginning at 8 pm Monday, Wednesday and Thursday [$18 - theater].
Thursday
*Flux Factory hosts Flux Thursday which is a communal dinner [bring something to eat] beginning at 8 pm [dinner] and 9 pm [presenation / discussion] at 39-31 29th Street LIC [art].
*Lunar New Year Dinner with Councilmember Dromm at the Broadway Seafood Chinese Restaurant at 83-17 Broadway beginning at 6 pm [Contributions $75/1, $350/5 & $700/10 - bring checks payable to Dromm for NYC]
Also see above.
Also see events that run through the Weekend as noted above as well as clicking into the September events calendar which has a list ofvenues that have ongoing things to do. Click on the link above to go to the Member Events Calendar to view events. And click here tofind art, theater or film open calls, jobs openings, affordable housing, government sponsored classes & funding. The Queens Golfing season is also in full swing.
---
Two Guys From Astoria: Astoria in the 1980's
Greater Astoria Historical Society Hosts a Contemporary History
February 1, 2016 / Astoria Neighborhood / Astoria History / Queens Buzz.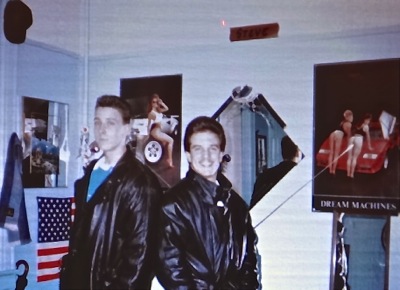 I attended a program presented by Joseph Cicchelli and Steven Fella entitled Two Guys From Astoria, which was hosted by the Greater Astoria Historical Society. The program was in essence a contemporary history of Astoria presented by 'two guys from Astoria'.
The two guys, Joseph Cicchelli and Steven Fella, were neighbors in the Astoria section of Queens during the 1980's at a time when Astoria, Queens was in the midst of a much different kind of transition than ithe neighborhood is going through today. It was a time when an earlier wave of the Queens melting pot had become 'Americanized' while the next wave of immigration was in full bloom. Queens has a history of welcoming immigrants from around the globe, whose children grow up together culturally, as fellow Americans and fellow human beings.
But the story told by Cicchelli and Fella is a nostalgic look back at Americana as seen through the youthful eyes of two young Astorians who still are old neighborhood friends. The narrative takes place on the streets of Astoria numbered in the 40's around 30th Avenue. The Two Guys From Astoria presentation was delivered first-person, blog-style, bringing back to life many of the local and national icons of the time. Suped up cars, Pink Floyd, leather jackets and 'broken' fire hydrants, during the long hot summer days - were all a part of the narrative.
Click here to read the rest of a contemporary history of Astoria presented by Joseph Cicchelli and Steven Fella at the Greater Astoria Historical Society on January 11, 2016.
---
Blizzard Ends & Queens Digs Out
Public Transit Coming Back Onlline After Near Record Snowfall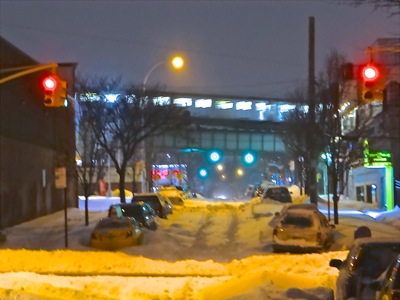 January 24, 2016 / Queens Neighborhoods / Queens Buzz.
The snow quit falling about 11 pm and the wind died down, so one could see the horizon once again. The traffic ban remains in effect until 7 am which will facilitate NYC Sanitation workers job of digging NYC out. I saw the #7 subway trains moving in the Manhattan direction about midnight Saturday which bodes well for public transit coming back online for Sunday.
There were a number of deaths, some from taking on the strain of shoveling too much snow, but most folks in the area from Washington D.C. / Baltimore to NYC and beyond, seemed to fare pretty well. The temperatures are forecast to rise above freezing this coming week, so given that we received over two feet of snow, it's going to be a wet week.
Congratulations on surviving the Blizzard of 2016. Enjoy the rest of your weekend.
---
QBP Katz State of the Borough Address
Queens Borough President Melinda Katz Gives Queens Address
January 21, 2016 / Flushing Neighborhood / Queens Government & Politics / Queens Buzz.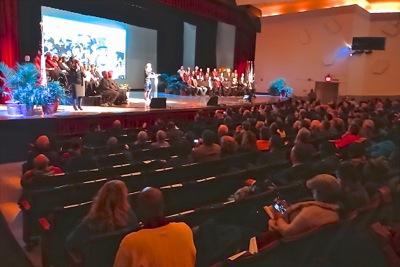 I attended Queens Borough President Melinda Katz's second State of the Borough Address. It was held at the Colden Performing Arts Center at Queens College in Flushing on Thursday morning January 21st beginning at 10 am.
The event began with the Pledge of Allegiance, followed by a dance routine taken from Chorus Line performed by the Edge School of Arts. We were then shown a video segment about Queens Borough President Melinda Katz in a documentary produced by Queens Public Access TV, followed by the Queens Borough President's speech.
The speech spanned about an hour. QBP Katz first talked about Queens as a tourist destination, and then looked back at the year of 2015, while touching upon some of the ongoing issues facing the borough like lack of affordable housing, aging transportation infrastructure including Queens airports, and overcrowded schools. She included mentioning some of the government efforts to address these issues, and concluded by talking about the Mets making it into the Playoffs. The address ended with the Mets mascots and management coming on stage.
The address was well attended, including a sizeable union presence, made noticeable by applauses when union efforts were highlighted. A reception was held after the address.
---
Paint Building Development Plans
Paint Building Real Estate Development Plans Unveiled in LIC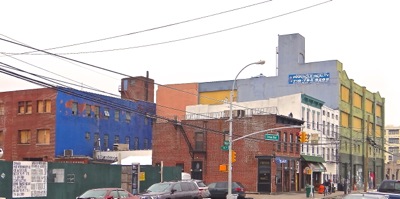 January 20, 2016 / Long Island City Neighborhood LIC / Queens Real Estate / Queens Buzz. I attended a special meeting by Community Board Two this evening along the waterfront in Long Island City. The meeting was arranged to give the community in LIC an opportunity to review the proposal being put forth by the owners of the Paint Building on Vernon Blvd. They're proposing the development of a large residential complex, a part of which will rise 28 stories high.
The plans included a very innovative East River waterfront access along with a wide pedestrian walk way from Vernon Blvd to the East River. The promenade wiill be privately owned and operated, but made available to the public during the hours that the nearby parks are open. Other parts of the presentation touched upon the environmental clean up required for the site, which like other parts of Long Island City and neighboring Greenpoint, were once the site of very large oil storage containers that one now finds in New Jersey.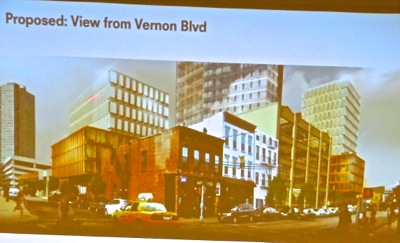 The community raised a number of concerns including questions about the impact on the transportation infrastructure and the addition of school seats, both of which haven't kept pace with Long Island City's rapid real estate development in recent years. And there were concerns that the 'affordable housing units' would turn out to be unaffordable to current residents, as has turned out to be the case with the affordable housing developments made during the Bloomberg years.
After the presentation there was a Question and Answer session as well as a period during which the public could make short statements. In some ways the last statement was the most interesting because it was accommodated by a visual. Kenny Greenberg, a local businessman and artesan showed his own beautiful rendition of the Paragon Paint Building which we obtained a copy of from him which is shown below right.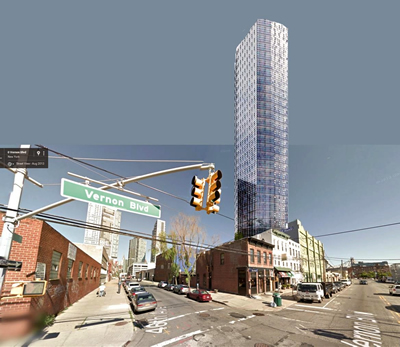 Kenny sent it to us with the caveat that it's not precisely drawn to scale, and that it doesn't include the 13 story tower that was proposed in tandem with the 28 story tower that is shown in the slide to your right. The point of Kenny's visual statement is that it's a huge change to the look and feel of Vernon Blvd and will dwarf all other current structures in the neighborhood. We also heard from residents that the addition of over 300 new apartments in that area will significantly impact parking space and traffic, given that the current proposal only calls for 24 parking spaces.
It was an interesting meeting, with plenty of pros and cons surrounding the proposal, of which we publish a bit more before the meeting.
The Paragon Paint Building proposal will be voted upon at the next Community Board Two meeting on Thursday, February 4th at 7 pm, at the Sunnyside Community Services building on 39th Street just off Queens Blvd. Stay tuned.
---
American Poolplayers Association Tourney
APA Leagues Gear Up For Spring & Summer Championships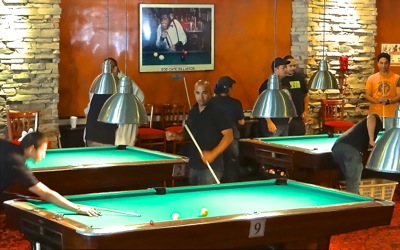 January 11, 2016 / Jackson Heights Neighborhood / Restaurants in Jackson Heights / Queens Buzz.
Last Fall I attended one of the Brooklyn Queens Bronx APA League Tournaments at BQE Billiards & Bar in Jackson Heights. It was an all day event wherein 270 pool players competed as teams, vying for top spot placements in the league, in order to move on to compete for the APA Championship in Las Vegas.
I was surprised by the friendly comraderie of the competitors. I thought they would regard each other more adversarially than they did. In conversing with a number of them I began to get the sense that, at the neighborhood league level, poolplayer leagues are more a community than a competition. Players are generally quite familiar with one another and each other's playing level, in the same manner as other intramural and league sports where the competition is real, but so is the comraderie.
We'll have more later this weekend, including a video of league play and interviews.
---
Queens Economy - 2016 Outlook NYC
Currently Full Employment, Low Interest Rates, Low Inflation But Possible International Shocks
January 4, 2016 / Queens Neighborhoods / Queens Business / Queens Buzz.
We took a look into the crystal ball over the holiday break to see what may lie ahead for the NYC economy in the coming year. We studied the stats and facts put out by many of the national data producers at the Bureau of Labor Statistics, the Federal Reserve, the Treasury Department and the AIE. What follows is a brief summary of some of the statistics we gathered on the global, national and New York City economy including unemployment statistics by borough for 2015.
U.S. & NYC Economy Near / At Full Employment
Currently Queens and Manhattan are doing the best with respect to employment, with unemployment rates below 5%, which economists consider to be full employment as the 5% unemployed are viewed as normal 'friction' in the economy, accounting for people coming into, leaving and changing jobs within the labor force.
In 2009 - 2010, during the first two years of the Great Recession, the nation's unemployment rate hit 9.4%, while the unemployment rate for New York City hit 10.4%. The employment picture for the nation and the five boroughs of New York City has slowly but steadily improved since then, with unemployment trending lower, reaching full employment this year at 5% for the nation and 4.8% for New York City this fall.
Employment Impact / Relationship to Inflation
Employment affects inflation, as when everyone is fully employed, recruiting firms bid up the price of labor and workers feel secure enough to spend aggressively, bidding up the price of goods. The Federal Reserve attempts to reign in inflation - because it creates economic instability - by raising interest rates which increases the cost of capital needed to expand operations or make large purchases more expensive. On December 16, 2015, the Federal Reserve raised its key short-term interest rate by 25 basis points (0.25%) to begin to get ahead of potentially inflationary issues that may lie ahead. We'll look into a few of these later in this report.
Economists in one of the banking reports I received believe that there is still slack in the labor market that is not reflected in the numbers as many people have part-time jobs, while they would like full time jobs. Also the labor force participation rate fell during the Great Recession and it became more difficult to find work. Now with a full employment economy it is believed that some of those folks who gave up looking will try to re-enter the workforce. An example of the decline in participation rate might be a spouse who helped supplement household income but couldn't find the right work, and now starts looking again.
Click here to continue reading our report about the New York City NYC Economy Outlook 2016 which delves into full employment impact on inflation, interest rates, consumer debt levels, oil & commodity prices, domestic and international currencies & economic growth, the financial markets and how all of this may impact the different sectors of the Queens & New York City economy.
---
---
Vintage Subway Trains & Rides in Manhattan & Queens NYC
Vintage Subway Trains & Rides in Manhattan & Queens
December 21, 2015 / Queens Neighborhoods / Queens History / Queens Buzz.
I decided to take a ride on one of the Vintage Subway Cars that run through Manhattan & Queens on each Sunday in December from 10 am to 5 pm. You can ride the vintage subway cars for the regular fare of $2.75, even though back in the day, the ride only cost 10 cents. It's a fun outing and some of the people dressed up for the occasion, only a bit of which is shown in the video.
Click here to read the rest of our report about riding the Vintage Subway Trains & Rides in Manhattan & Queens over the holidays, including the subway lines and stops to which it pertains, as well as the approximate schedule as they only run about every hour and a half.
In 2015 the last day of this special offer is Sunday, December 27th.
---
Van Bramer & Peralta Support $8 Tolls on Queensboro Bridge
Move NY Congestion Traffic Pricing Plan
Proposal To Toll Tax Away NYC Traffic Congestion Caused By A Century Of NYC Infrastructure Designed With Manhattan As The Hub
Van Bramer & Peralta Support 'Move NY' Plan Which Calls For The Installation Of $8 Tolls On Queensboro, Brooklyn, Manhattan & Williamsburg Bridges
November 9, 2015 / Queens Neighborhoods / Queens Government & Politics / News Analysis & Opinion / Queens Buzz.
NYC Councilmember Jimmy Van Bramer and 14 Democratic Progressives recently embraced the Move NY Congestion Traffic Price Plan, which among other things, calls for $8 tolls [or $5.54 with the use of an EZ Pass] on all East River Bridges, including Queensboro, Brooklyn, Manhattan & Williamsburg Bridges.
NYS Senator Jose Peralta of Jackson Heights / Corona has been an early advocate of the Move NY Congestion Traffic Price Plan.
Most of the rest of the Queens government officials do not support the plan. And hence we decided to take a closer look into the plan, to better understand what the issues are.
And we were more than a little bit surprised at what we found.
How Do The Plan Assumptions Stack With Known Realities?
In this report we're going to describe the Move NY repackaged Congestion Traffic Price Plan. Specifically we will explore the assumptions upon which the plan is based, and then go behind the curtain to explore some of the relationships between the different groups pushing the plan, in order to better understand the economics of the politics.
Move NY Congestion Traffic Pricing Plan Organizers & Shadow Lobbyists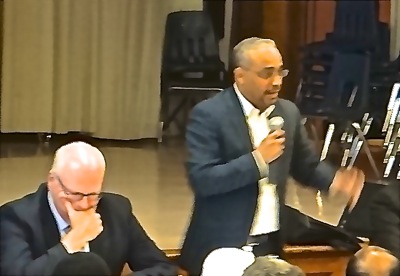 After the meeting I started investigating the Move NY Fair Plan and stumbled across a website name that feeds into the Move NY organization's website. The current Move NY official website name is www.iheartmoveny.org - but you can also get there using www.move-ny.org - which will forward you to the same site.
The owners of the www.move-ny.org site are listed as Blue State Digital, which is a public relations firm. Their website says that they,
"... build and galvanize communities on behalf of some of the world's leading nonprofits, advocacy groups, and brands."
They were written up in a New York Times OpEd piece by Thomas Edsell entitled Shadow Lobbyists, as a new class of public relations firms that galvanize public opinion in the same way that one galvanizes support for political candidates. It's still public relations, but the techniques are different. We'll probe the vested interested parties in more detail a bit further into the story.
In Move NY 'Fair' Plan There's More Than A Dozen(s) Of "Komanoff Assumptions or Estimates"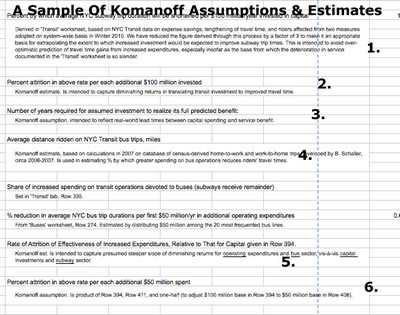 Charles Komanoff is a consultant for the Sam Schwartz Move NY 'Fair' Plan. The Move NY Plan appears to have relied very heavily [or entirely?] on Komanoff's BTA or Balance Transportation Analyzer. In a quick perusal at some of the underlying math, I found easily more than a dozen estimates and assumptions which were entitled 'Komanoff Estimate' or 'Komanoff Assumption'.
It's worth noting that in general, economic models such as the Balanced Transportation Analyzer or BTA, can be made to produce any conclusion one wants, if one is in control of the underlying assumptions.
Congestion Traffic Pricing Plan Assumptions & Pricing Elasticity
There are many underlying assumptions baked into the Move NY Plan that are worth questioning in far greater detail. But the biggest key assumption to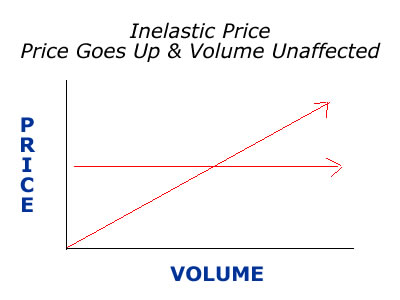 investigate is the pricing elasticities baked into the plan. Pricing elasticity predicts whether or not people will drive over a bridge or a road, if the price of the toll on the bridge / road increases or decreases.
Based on a number of studies done over the past decade, including two in the New York City area, some drivers will adjust the time of day they travel over a toll bridge or road slightly, in order to obtain a discounted rate, but few appear to decide whether or not to use a bridge or toll road because of a toll price increase.
Part of the implicit positioning of the plan is that it will reduce carbon emissions. Implicit because both Komanoff who provided the BTA [Balanced Transportation Analyzer] econometric model for the Move NY Plan, and Matthiessen who runs the public relations firm lobbying for the Move NY organization, are on the board of the Carbon Tax Center. More on this later.
Independent Studies Have Shown That Toll Price Increases Negligibly Impact WHETHER Or Not Drivers Will Use Bridges Or Roads Vs Public Transit, But Can Impact WHEN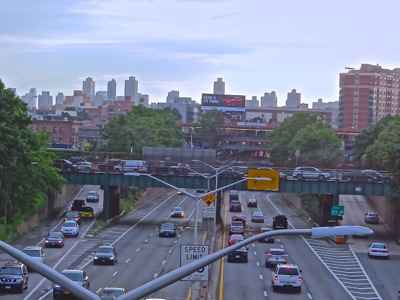 The studies of the impact of toll price changes on roads and bridges, were done by independent institutions like established universities and governments. The goal was to determine if pricing can be used to alter traffic patterns. We will provide you with the results of some of these studies further into this report, so you can judge for yourself whether or not to rely on the assumptions embedded in the Make NY Plan by consultant Charles Komanoff.
For those of you who didn't get a chance (or weren't interested) in studying economics, price elasticity is:
"… is a measure of the responsiveness of demand or supply of a good or service to changes in price. The price elasticity of demand measures the ratio of the proportionate change in quantity demanded to the proportionate change of the price."
An elastic price means if the price goes up, the quantity goes down and vice versa. An inelastic price means that people won't change their behaviors much in response to price increases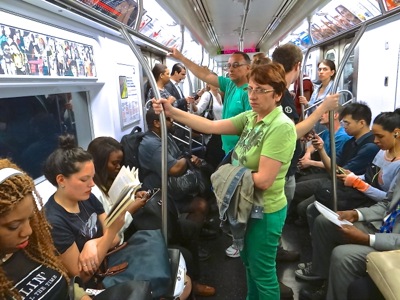 - oftentimes because they don't have what they consider to be reasonable alternatives.
Take electricity into your household prior to deregulation as an example. If the monopoly power company took a price increase, you didn't quit using the lights, stove, TV, furnace or washer / dryer because the options weren't that reasonable. Apparently the folks who use the toll bridges and toll roads don't feel they have good options either. So if the price of a toll bridge or toll road goes up, there's a negligible change in usage behavior - except with respect to shifting the time of use.
Of course in this case, the Move NY Plan is really advocating more than a toll price increase, as they are advocating the introduction of tolls where they had not been.
Toll prices appear to influence bridge / road usage times [eg. motorists plan their trips either immediately before or after peak periods] but do not appear to alter the means of transportation chosen [eg. take the car vs take the train]. The implication is that there may not be an ecological benefit to this plan.
Congestion Pricing Experience In London
London, Stockholm and Milan have implemented Congestion Traffic Pricing Plans in parts of their cities. One cannot underestimate the differences between New York City and its European counterparts including road widths [the plans targeted European Medieval town centers], the population density [Manhattan is many times more dense than of any of them], the geography [Manhattan is an island connected by 18 bridges and tunnels, while London, Milan & Stockholm are not] and so forth.
That said, London was the first city to implement congestion traffic pricing in 2003. We will take a brief look into some of the outcomes of that implementation later in this report, but the two key findings that stick with me are: 1) London never went forward with extending the Congestion Traffic Pricing zone and 2) it's been reported that the implementation infrastructure costs were very sizeable, and that less than half of the new revenue ended up in proposed infrastructure development.
New York City Transit System Designed in 1900 & Built by 1961 When NYC Was A Different Place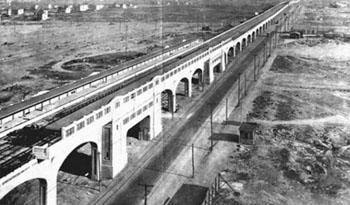 In 1900 Manhattan represented 52% of the population of New York City and Brooklyn represented 33% - the remaining 15% was spread in the other three boroughs which were somewhat rural and low density population areas.
Around the turn into the 20th century city planning, by necessity, came into vogue. And it was also the time during which New York City mass transit began being built. By 1940 most of the build out was completed save the Brooklyn Battery Tunnel (1950), the Verrazano Narrows Bridge (1961) and the Throgs Neck Bridge (1961).
Today Manhattan represents about 20% of the population, while Brooklyn is about 30%, Queens 27%, Bronx 17% and Staten Island 6%. If you look at the map below, you'll see how the bridges and tunnel transportation infrastructure converges on Manhattan because that's historically and still the New York City hub.
Can The City Toll Price Its Way Out Of A Century Of Infrastructure Design & Build?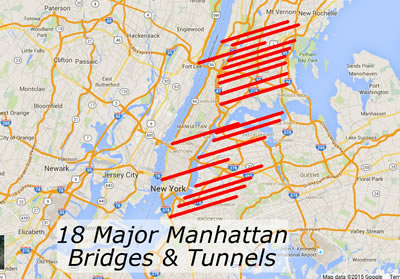 The total bridge / tunnel crossings of the outer four boroughs is 28 and 15 of them are with Manhattan. Manhattan by itself has a total of 18 crossings, including the 15 just mentioned and another 3 major crossings coming in from New Jersey.
Decades of prior New York City Mayors and New York State Governors & the respective legislative bodies have failed to recognize and address perhaps the most basic reality and issue facing the New York City transportation system today - that the overall transportation infrastructure was designed and built 70 to 100 years ago to serving Manhattan as the hub.
While the population densities of the boroughs has changed significantly, Manhattan still remains the center of the city in terms of commercial and cultural activity and this is due in part to its accessibility.
How Fair Is The Move NY 'Fair' Plan?
Sam Schwartz's Move NY Congestion Traffic Pricing Plan appears to be a socially and economically regressive tax increase because if it succeeds, the brunt of the pain will be borne by the lower and middle income wage earners who will bear the costs if they can't leave their car - and if they do, who will put an even greater strain on the subway system which already appears to be running near full capacity. The subway system is a transit category upon which the Move NY Plan only marginally touched upon.
Geographically the burden targets the Bronx, Manhattan and other motorists who cross Manhattan at 60th Street and the motorists including from Queens, Brooklyn and Manhattan who cross the East River. They are not, as the Move NY Plan states, crossing for free because they contribute plenty to the public coffers in high rents, property taxes and municipal taxes that support both New York City and New York State infrastructure. And many of whom likely need to use their cars to enter Manhattan because they probably don't have good choices, contrary to what Move NY Plan hypothecates.
The Move NY Plan will certainly raise needed funds for public transit, and might possibly reduce carbon emissions IF the motorists re-schedule their trips AND the new tolls REDUCE bottlenecks at the East River Bridges and along 60th Avenue in Manhattan - not make them worse. Currently neither the bridges nor the 60th Street cross line have tolls.
The research indicates that the plan will not likely reduce the number of motorist trips as toll pricing appears to be inelastic and thus not a deciding variable as to whether or not people use their cars. And if the London experience is any guide, expect a sizable chunk of new revenue to go toward creating and managing the implementation of the Congestion Traffic Pricing Plan in lieu of investments in other public transit.
Click here for the rest of our story about the Move NY Congestion Traffic Pricing Plan as we explore in greater detail a connected web of people, lobbyists and organizations behind Move NY Congestion Traffic Pricing Plan and their possible motivations. We critique the plan including a review of the assumptions, and a closer look at independent studies done with regard to motorists response to toll prices and changes.
---
---
DanceWorks New York City NYC at the Frank Sinatra School of the Arts
DanceWorks New York City
Frank Sinatra School of the Arts in Astoria Hosts DanceWorks
November 23, 2015 / Astoria Neighborhood / Modern Dance in Queens / Queens Buzz.
I just returned from one of the most exciting dance performances I've seen in a long, long while. The dances were performed at the Frank Sinatra School of the Arts in Astoria on Saturday night. Unfortunately, DanceWorks performances may only be seen twice a year and the next one isn't until May 21st 2016 at this same location.
The show opened with a short introduction by DanceWorks Founder Lisa Mara, and DanceWorks New York City Director Jackie Arcy. Their introduction was followed by a dance video. And then the show began.
The show presented about two dozen original works and literally included a cast of about 140 dancers and choreographers. All of the dancers and choreographers had auditioned to participate in the show and then practiced and rehearsed for 16 straight weeks. The show lasted two hours, but the time flew by.
The photo above shows one of the dance performances at DanceWorks New York City at the Frank Sinatra School of the Arts.
Click here to read the rest of our report about the semi-annual performance entitled DanceWorks New York City NYC at the Frank Sinatra School of the Arts in Astoria.
---
Bohemian Hall & Beer Garden - Astoria History Bohemian Hall NYC
Bohemian Hall & Beer Garden
Holiday Tree Lighting & Celebration in Astoria
Updated w/ Videos & Photos December 15, 2015 / Astoria Neighborhood / Astoria History / Queens Buzz.
On Friday night the Bohemian Hall and Beer Garden in Astoria celebrated the advent of Christmas with its traditional Christmas Party. The holiday event was favored with unusually warm weather, somewhere in the high 50's.
As I approached the Bohemian Hall and Beer Garden I could easily see it from a distance, as it was festively adorned with hundreds of lights. There was a holiday market along the beer garden wall, which among other things, had Christmas trees of all sizes for sale.
Outside the gate there was a very large snowman and inside the beer garden a big jolly Santa riding high in his big wooden sleigh, behind a tall wooden reindeer. Santa was taking the kids for an imaginary ride into the wild blue yonder … "Ho, Ho, Ho ... Merry Christmas" bellowed the Big Man. The attending parents were provided with plenty of opportunities to take photos of Santa with their children and / or themselves.
A bit further into the beer garden there was a beautifully decorated Christmas tree, which had just been lit for the first time by Bohemian Hall and local government officials who had come to join the celebration. I arrived about a half hour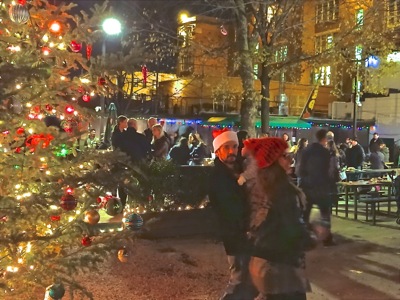 after the official starting time, so while there was still a good sized crowd present, many of the local officials had departed. I spotted NYC City Councilmember Costa Constantinides relaxing with his family, and I later heard that NYS Assemblywoman Aravella Simotas had also been there.
The Bohemian Hall and Beer Garden had done nothing less than a marvelous job of providing the perfect holiday playground for young and old alike. Of course, this isn't usually possible in Astoria in early December, because the temperatures are generally about 20 to 30 degrees cooler. But it was warm this year, so the Bohemian Hall & Beer Garden took advantage of the weather, and the visiting crowd was quick to adapt to enjoying the warmer clime of the great outdoors.
Click here to read the rest of our report, including a video, of the holiday celebration and tree lighting at the Bohemian Hall & Beer Garden - one of the leading beer gardens in Queens.
---
---
The Dutch Origins of Santa Claus in Queens NYC
The Dutch American Influences In The Origins Of Santa Claus
Food Historian Peter G. Rose at the King Manor Museum
December 13, 2015 / Jamaica Neighborhood / Food in Queens / Queens Buzz.
I had the opportunity to attend a lecture at the King Manor Museum in Jamaica by Food Historian Peter G. Rose. The topic she had chosen to discuss, the origins of Santa Claus, was well timed between the St. Nicholas Name Day on December 6th and the Christmas Holiday on December 25th.
What I learned in the lecture was of the Dutch and American influences on the origins of Santa Claus. In spite of knowing Santa all of my life, I found Peter G. Rose's lecture to shed new light on an old subject. But that said, I reckon to anyone who knows Santa Claus, ought to know that that jolly old man is full of surprises.
It was a near balmy Sunday afternoon as I stepped off Jamaica Avenue and walked up the grand roadway that leads to the front door of Rufus King Manor. The museum was open, but I had to knock on the big wide wooden door to be let in. Just inside and off to the left there was a small roomful of people who had signed up for the lecture as well as a table filled with books, wooden cookie boards and some cookie samples.
Click here to read the rest of our report on the Dutch origins of Santa Claus in New York presented by Food Historian Peter G. Rose at the King Manor Museum in Jamaica NY.
---
---
Woodside Restaurants: Taste Of Woodside
Taste of Woodside: Grammy Nominated Mariachi Music & A First Class Repast
Latin Grammy Nominated Mariachi Band Serenades Local Woodside Restaurant Feast
November 16, 2015 / Woodside Neighborhood / Woodside Restaurants / Queens Restaurants / Queens Buzz.
On Thursday I made my way to cover the Taste of Woodside at Gulshan Terrace at 59-15 37th Avenue in Woodside. It was a dry, pleasant November evening as I arrived along with a host of other attendees.
Inside the Gulshan Terrace event hall there was a bar off to the left and the ticket table off to the right. Straight ahead was a large open space that was populated with tables and chairs and an elevated stage. And off to both the left and right were the serving tables of the restaurateurs. I felt like I had arrived at the wedding reception of a young couple … but I had not.
Instead I was greeted by a young-at-heart couple of Woodside on the Move Board Members. Jim Daley wasted no time in making me feel quite welcome and Joanne Smith made me feel right at home … like I was one of the family. Before they had become too dispersed, I was able to gather the full Woodside on the Move Board for a photo, which is included at the end of the report next to the thanks and appreciation section.
This was the fourth annual Taste of Woodside, and tonight I would have the opportunity to sample the food of fifteen restaurants from Woodside. But alas, I was not able to sample all of them in the allotted time.
What follows here is a brief sampling of the foods I was able to sample at the Taste of Woodside. I have included a few photos of the fifteen Woodside restaurants at the Taste of Woodside and a video of the music performed by an all female Mariachi band.
---
---
Mayor de Blasio in Jackson Heights & Schools Chancellor Farina In Jackson Heights
Mayor de Blasio & Chancellor Farina in Queens
Mayor & Chancellor in Queens Town Hall about Public Schools
November 16, 2015 / Jackson Heights Neighborhood / Queens Public Schools / Queens Buzz.
There was a town hall at PS 69 in Jackson Heights Thursday evening where NYC Mayor Bill de Blasio and NYC Public Schools Chancellor Carmen Farina talked about what they are doing to reform the NYC public school system to improve both teachers' and students' performance.
I arrived a bit late, following the coverage of a gig nearby. There was a small crowd of a couple dozen people waiting to get in because the auditorium had been filled to a standing room only crowd. Over the course of the evening all the folks who waited long enough were able to enter, as I confirmed this with the police contingent on my way out.
As I entered the auditorium they had just completed the presentation portion of the program [I think about a half hour, possibly less] and they were moving on to taking questions and answers from the audience.
I video recorded most of the session, and then edited down as much as I could to shorten the viewing time required to get the gist of what they've done and are planning for the future.
All in all it was a very interesting and very informative session. I spoke to quite a few folks after the town hall and generally they were pretty positive, including a number of folks who did not vote for de Blasio. Essentially most believed that the Mayor and Chancellor were trying to correct the failings of the system and that they were taking an intelligent approach. Several mentioned that the Mayor seemed pretty honest in his assessments of things.
For me, one of the most important things I learned tonight, was why getting universal Pre-K was so important. Essentially the thinking goes that the earlier you are able to start working with these kids, the more you will be able to prepare them for school, and hopefully reap the benefits of teaching them the joy of learning throughout their stay in the public school system.
Click here to read our full report including a segmented video about Mayor de Blasio on NYC public schools with Schools Chancellor Carmen Farina and NYC Councilmember Daniel Dromm.
---
Click here for Whitestone hair salons.
---
---
Sterling Equities & Related Companies Lose A Court Battle
Plans to Build Shopping Mall on Flushing Meadows Corona Park Land Reversed on Appeal, but Legal Wrangling will Continue
July 6, 2015 / Flushing Neighborhood / Queens Real Estate / / News Analysis & Opinion / Queens Buzz. This report is based on an Associated Press report dated July 2, 2015 and a Queens Tribune story dated August 28, 2014.
In August of 2014, New York State Supreme Court Judge Manuel Mendez decided in favor of Related Companies / Sterling Equities by throwing out a lawsuit filed by the City Club of New York and NYS Senator Tony Avella.
The plaintiffs alleged that billionaire Stephen Ross's Related Companies, the real estate developers of Hunters Point South and the Hudson Yards, and the Sterling Equities which was co-founded by the NY Mets owners, mega-millionaires Saul B. Katz and Fred Wilpon, had not gone through the NYS legislature for the approval of the transfer of the parkland as required by law.
The lawsuit, filed in February 2014, alleged that the transfer of 47 acres of Flushing Meadows Corona Park land that currently represents the western part of the Mets parking lot, was done without following the procedure for a proper public review [see photo above right]. The City had proposed transferring the 47 acres to Related Companies / Sterling Equities who had planned to build a 1.4 million square foot shopping mall next to Citifield.
The NY City Council and the billionaire former Mayor Bloomberg approved the project in October 2013, but the proposal never went to Albany for a vote. According to the Queens Tribune report one of the plaintiffs said that the Judge Manuel Mendez's ruling goes against the Public Trust Doctrine, ignores longstanding case law history, and bestows too much power that was formerly the purview of the Board of Estimate in one person: the NYC Mayor.
On Thursday, July 2nd, 2015, the four-judge Appellate Court overturned Judge Mendez's decision and ruled that the Willets West Mall Project was illegal because the land is a part of Flushing Meadows Corona Park, in spite of its current paved over status as a parking lot [see 2009 photo above].
And because it is a part of the public parkland of the people, it may not be turned over to the real estate developers without approval of the NY State Legislature. The judges rejected the ruling in favor of the mall development made by Judge Manuel Mendez, wherein Mendez sided with the wealthy real estate developers who argued that the 54 year old, 1961 law authorizing the construction of Shea Stadium, also included a mall.
The photo above shows the Citifield parking lot in 2009, as it was being paved over following the demolition of Shea Stadium which was authorized in 1961. The new Citifield stadium built to replace Shea, is smaller.
According to the Associated Press report, a spokesman for the real estate developers said that they would appeal the decision.
---
Click here for things to do on the Upper East Side UES, here for things to do in Midtown NYC, and here for things to do in the East Village.
---
New Years Eve Parties & Restaurants In Queens
New Years Eve Parties & Restaurants In Queens
Queens Restaurants / December 28, 2015. New Years Eve 2015 is upon us, when revelers ring in the New Year. If the night is done smartly, it includes sensible consumption of food and drink.
The origins of New Years Eve will be posted at a future date. Enjoy the evening.
Click this link to go to a brief guide of New Years Eve parties & restaurants in Queens, where you will find links to Queens restaurants we've reviewed. It's worth noting that most of these reviews are positive because we've selected some of the best restaurants in their categories in Queens. Enjoy.
Click for New Years Eve parties & restaurants in Queens.
---
---
---
Celebrity Sightings in Astoria: A SPECIAL REPORT
A Behind-the-Scenes-Look into the Celebrity Sitings in Astoria
December 28, 2015 / Astoria Neighborhood / Queens Shopping / Queens ENTERTAINMENT & Comedy / Queens Buzz.
There have been rumors floating around that a certain global celebrity and his wife have been spending a lot of time in Queens, most notably in the neighborhood of Astoria. We began investigating these rumors and found evidence that they are true, but you can view the video and judge for yourself.
Click the photo to go to the page containing the video.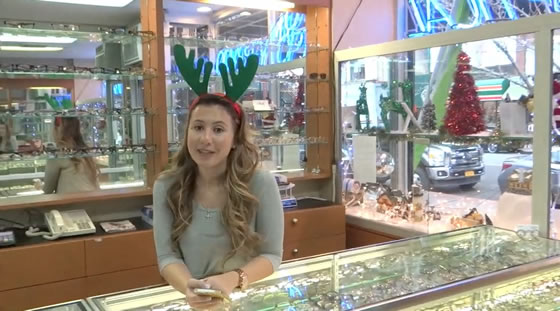 ---
Astoria Furniture Stores Have It All - Queens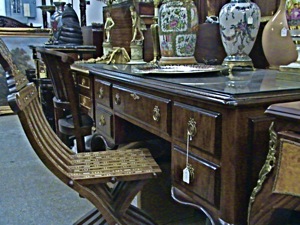 Astoria Shops / Astoria / Queens Buzz. The furniture stores located on the southern end of Steinway Street in the Astoria neighborhood of Queens seem to have something to offer to just about everyone. This part of Steinway is a furniture shopper's mecca, offering plenty of choices from classical colonial, to urban apartment living to bedding to suit nearly every spine.
I took a quick trip there, which is easily accessible via the N, W, G, R or V subway lines and within a sturdy walking distance from Long Island City, Astoria, Sunnyside and Woodside. Just up the street from Steinway is Broadway, where you'll find the Omonia Cafe where after a good morning or afternoon of shopping, you can kick back along one of the sidewalk tables ane enjoy a bit of coffee and some delicious baked goods. Click here to learn more about the furniture stores in Astoria Queens.
---
Click for free checking in Queens or to buy eyeglasses Astoria, for Astoria hair salons, for Astoria wine stores, for Jackson Heights immigration lawyers, for Midtown dentists & Midtown Chiropractors, and for things to do in Queens. Eyeglasses in Jamaica NYC and bike stores Queens.
---
Mens Clothing Styles - Queens
Shopping Queens / Astoria / Midtown Buzz. Esquire Men's Clothing Store continues to serve the greater Astoria and Queens area, as it has for nearly thirty years.
The shop is owned and managed by Frank and Kevin Adhami, and their father, who is in his eighties, still visits the store on an almost weekly basis.
Esquire is located along Steinway Street between 30th and 31st streets. The store contains a wide selection of men's coats, suits, casual wear, shoes and men's accessories like belts and ties.
This story will provide some information about the store itself as well as fashion recommendations for the Spring and for job hunters.
Click this link to view a story written on Men's Clothing In Astoria Queens NY. Click here for men's clothing stores in NYC, and here to buy Stone Rose shirts in NYC, and here to buy Alberto pants in NYC, and here to buy Eton shirts and here to buy Hugo Boss sneakers in NYC. Click here for Astoria / LIC Queens tile stores serving Brooklyn, Greenpoint & Williamsburg.
---
Queens Farmers Markets
Updated November 15, 2015 / Astoria Sunnyside Woodside Jackson Heights Long Island City LIC Flushing Jamaica / Queens Buzz. The seasonal farmers markets which opened in June and July are winding down.
The Sunnyside Farmers market on Skillman Ave & 43rd Street was approved to operate year round in 2014. The Sunnyside Farmers market becomes the third farmers market to operate year round. Jackson Heights was the first & Forest Hills was the second, so now Queens has three farmers markets operating year 'round.
Click the link below to see a listing of the Queens Farmers Markets operating during the season of 2015 including links to maps. Click the other link below for a listing of the preliminary draft of the Queens Street Fairs schedule of 2015 through the end of the year including dates and maps showing their locations.
Click here for our updated posting of Queens Street Fairs - Queens NY. Click here for a listing of the Queens Farmers Markets. You will always find both street fairs and farmers markets for the current month in the Queens Events section of the site [see top tool bar for button / link]. Click here to view the map of the Jamaica farmers market.
---
---
Queens Real Estate
Real Estate in Astoria, Jackson Heights, Long Island City LIC, Sunnyside, Woodside, Flushing, Jamaica
Queens NY / 2016. These links will take you into sections & reports on the Queens real estate market in Queens beginning in 2009.
These reports include reviews of apartment rental prices, as well as condo, co-op and home prices and availability in the Queens market.
We have also done neighborhood specific reports about Astoria real estate, LIC / Long Island City real estate, Jackson Heights real estate, Woodside & Sunnyside real estate, Flushing Real Estate and Jamaica Real Estate. Click here to view Long Island City apartments for rent LIC.
While we found these neighborhoods mirrored / trailed many of the national trends, we found some interesting differences, including differences from neighborhood to neighborhood.
Click here to read the Queens Real Estate market analysis 2009.
---
Queens Buzz Voluntary Subscriptions
We work very hard to help keep you informed by providing you with independent news coverage, as well as information about events in the arts, culture and business in the borough.

You can help us continue to provide you with independent, first-person, fact-based, contextural reporting by purchasing an annual subscription. As it's voluntary, there are a variety of price options, one of which should fit within your budget.
Thanks for your encouragement & support.
---
Sign Up For Queens Buzz Bulletins - Periodic Special Notices Emails