Queens Things To Do
The Films of Mani Ratnam, The Catskills Comes To Queens, Great Weather & Kyaking, Summer Theater & Concerts
Next Week: Classes & Free Movies & Concerts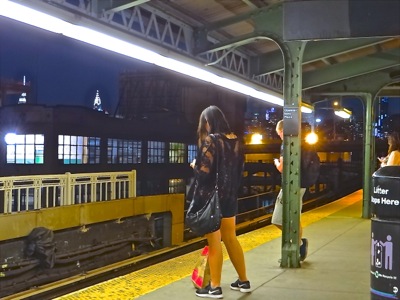 July 24, 2015 / Things To Do Queens / Queens Buzz.
Weekend Weather 7/30 - 8 /2. Highs will be around 90 and lows around 70 with no rain and humidity dropping from nearly 90 this week to the low 40% - so it looks like a good weekend.
MTA. The #7, N, Q, R, G, E, F subways look pretty normal in Queens, with some modifications to some local stops being skipped [go one stop further and take train going back]. Click here for the MTA Weekender.
WORK IN PROGRESS - More to come later ..
Friday & Weekend
Politics as Spectacle: The Films of Mani Ratnam will be shown this weekend at 7 pm Friday, 4 pm Saturday and 7 pm Sunday at the Museum of the Moving Image in Astoria. The Tamil Indian director will be at each of the screenings.
Beginning at 7.30 pm a performance of Shakespeare's Merchant of Venice in Sunnyside Gardens Park - open / free for all.
The movie Bird Cage will be shown in Rufus King Park along Jamaica Avenue in Jamaica beginning at 8.15 pm [kids / film].
Saturday
York College Summer Jazz begins in the garden at Satchmo's House [aka Louis Armstrong] in Corona at 2 pm and it's free [music].
The Catskills Come To Queens, a food and wine tasting that will feature 20 chefs from the NYC metro area and the Catskills at Flushing Town Hall beginning at 6 pm [$95 / $76 members].
The PS1 MoMA Warm Up Party runs from 3 - 9 pm [doors open 12 noon / $18]. Click here for a prior report about the PS1 Warm Up.
The Merry Wives of Windsor will be playing at the Gantry State Park off Center Blvd along the East River in LIC beginning at 7.30 pm [theater - free].
Also see events that run through the Weekend as noted above.
Sunday
The LIC Boathouse hosts its free walk-up kyak paddling from 1 - 4 pm along Vernon Blvd just north of Socrates Sculpture Park in Astoria / LIC [sports].
Arleen Mercorella gives a talk at the Queens Historical Society beginning at 2 pm [history].
The Merry Wives of Windsor will be playing at the Socrates Sculpture Park at Broadway & the East River in Astoria / LIC beginning at 5 pm [theater - free].
There's a free concert by Japanese jazz musician Daisuke Abe and his band, UoU at 78th Playstreet in Travers Park in Jackson Heights begins at 4 pm [music]. Click here for full Queens summer concerts schedule.d
Also see events that run through the Weekend as noted above.
Queens Events Week Ahead: August 3 - 6
Free Cultural Activities & Classes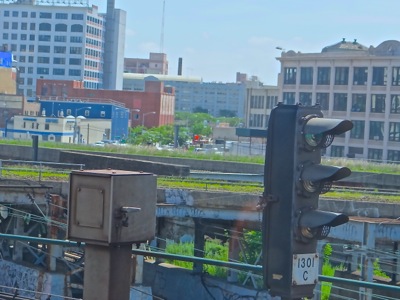 July 30, 2015 / Things To Do Queens / Queens Buzz.
Weather The week of 7/27 - 30. The highs will be around 90 on Monday through Wednesday, dropping into the mid 80's for the rest of the week. There's a 50% chance of scattered T-storms Thursday.
Click here for details on Queens Weather, National News & Horoscopes - or use the links on the right side bar of the front page of this site. Click to the Queens Member Calendar for member posted events details.
Monday
There's also a Free movie entitled Frozen in Astoria Park beginning at 8.30 pm sponsored by CALDC.
Tuesday
Queens Theatre in the Park & Lincoln Center are hosting a performance of Sweeney Todd beginning at 8 pm - the performance includes adult themes including murder, mayhem, and the ultimate revenge.
Q.E.D in Astoria is hosting The Big Quiz Thing, a trivia show 'like no other' using multi-media and technology for the next gen in trivia game shows beginning at 7.30 pm [theater].
The Live at the Gantries concert in LIC starts at 7 pm and features Radio Jarocho, performing traditional Mexican Music/Dance summer concert.
The Queens Council on the Arts at 37-11 35th Avenue in Astoria is hosting a discussion about grants for artistic community engagements from 6.30 - 8.30 pm.
On Tuesday there are flamenco dance classes beginning at 6 pm at Sol in Astoria and modern dance classes beginning at 6.30 pm at Green Space in LIC and terrarium classes beginning at 6 pm at Luludi in Astoria.
Wednesday
Roberto di Roma, an international tenor, along with Mario Dispenza on Mandolin & Joe Spadaro on guitar, will treat the audience to old time favorites of central Italy at Athens Square Park beginning at 7 pm orgainzed by FIAO.
There's an outdoor Foreign film from Scandinavia entitled Cold Conflicts: Swedish Short Films at Socrates Sculpture Park in Astoria / LIC which begins about 8'ish, following a pre-screening performance that begins at 7 pm and a food tasting at 6.30 pm [free but slight cost for food].
On Wednesday the Garden School hosts an Open House beginning at 9 am in Jackson Heights [need to re-confirm]. While the Sunnyside Reformed Church hosts a Bible Study beginning at 7.30 pm.
Thursday
There's a concert at Sargeant Collins Park in Woodside beginning at 7 pm featuring Orville Davis & the Wild Bunch playing country & western music.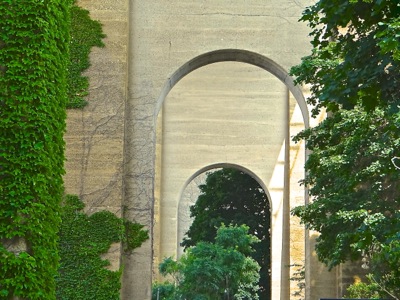 The Queens Museum is hosting the showing of a Colombian movie following a performance by the M.A.K.U. Sound System at 7 pm. The film is entitled Mateo and will begin about 8 pm and it's all free.
The Merchant of Venice is being performed at Crocheron Park in Bayside by Hip to Hip Theatre Company beginning at 8 pm [free - theater].
There's also a Dance Machine concert in Astoria Park beginning at 7.30 pm sponsored by CALDC [free - film].
On Thursday and there are flamenco dance classes at 6 pm in Astoria and Salsa Dance Classes beginning at 7 pm at EC Squared Studio in Jackson Heights. And Tango dance classes at Thalia Theatre in Sunnyside at 7.30 pm.
Click on the link above to go to the Member Events Calendar to view events.
And click here to find art, theater or film open calls, jobs openings, affordable housing, government sponsored classes & funding. The Queens swimming pools are open for the summer [typically ends Labor Day Weekend] and Queens Golfing season is also in full swing. Click here for free summer theater & Shakespeare in the park in Queens, or for foreign films & free movies in Queens, or for free summer concerts in Queens.
---
SummerStage Queensbridge Park w/ G. Clinton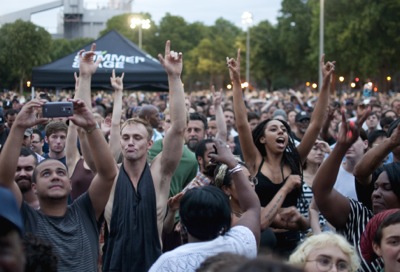 July 21, 2015 / Long Island City Neighborhood / Queens Fashion Film & Music / Queens Buzz.
I just received a few photos I had requested to post from some of the folks I met at SummerStage. I had attended the event Saturday evening, as I wasn't able to make it on Wednesday when George Clinton made an appearance as part of SummerStage at Queensbridge Park last Wednesday.
George Clinton is generally a big attraction whereever he plays in NYC, and it was no different here in Queens as you can see by the photo at right shot by Eliana Rowe.
Clinton & his band performed to the audience's delight on a hot summer night.
---
SummerStage in Queensbridge Park
Refreshing, Rhythmic & Moving The Audience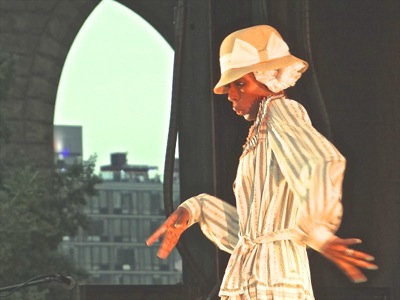 July 20, 2015 / Long Island City Neighborhood / Queens Fashion Film & Music / Queens Buzz.
On Saturday evening, after a bit of rain during the day, I made my way through the hot and humid streets of Queens, down to the East River waterfront in Queensbridge Park.
At 7 pm there was to be a performance by a Jamel Gaines Creative Outlet, a professional dance company; and at 8 pm a dance performance by the Rashida Bumbray Dance Diaspora Collective.
I arrived in between the two sets, and enjoyed the setting of the sun, along with the other hundred plus members of the audience. As the sun set and the air began to cool, three of the Rashida Bumbray dancers took to the stage, dancing to a slow, bluesy Jimi Hendrix tune [see photo at right]. The crowd loved it. The tune was Red House which was recorded in December 1966 and was one of the earliest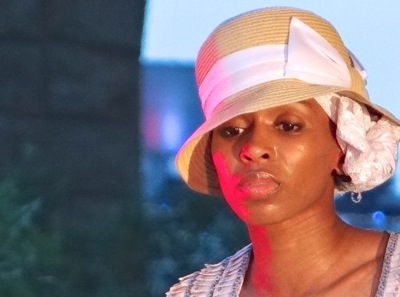 'Experience' pieces created by Hendrix before he died three short years later in 1970.
What followed was a series of performances by the Rashida Bumbray Dance Diaspora Collective. The Rashida Collective hails from Oberlin College in Ohio, lead by Adenika Sharpley. They choreograph dance movements to the music of the African diaspora from around the globe. Cultural references are embedded into the dance pieces, and set to the musical rhythms created by African descendants.
"The bluesy notes from Jimi's guitar, slowly began vibrating through the electro-magnetic fields of our corporeal bodies.

As the acoustical resonance started journeying through the neurological pathways lying dormant within our humanoid forms.

And the musical rhythms began seeping in, initiating movement,

... relaxing ... engaging ... swaying ... dance ...

giving us the feeling of being one unified, individuated, planetary people."
Aahh yeh, today's pop culture is the grown seedling of the counter-cultural revolution of the 1960's and 1970's. The performances at Woodstock some 45 years ago, which frightened the Nixonian establishment, are now the classical blues and rock music of today. And so much has changed ... with some for the better and some not.
It looks like we're heading into the hot part of the summer, in the city, when life must slow down ... so
... relax and pamper yourself ... and let the rhythms ... of the seasons ... of life ... in.
SummerStage organizes cultural events like this to help bring us together. We'll post more next year when they return to Queens. In the meantime there are a number of other, locally-organized cultural events that are also of good interest. Click into the Things To Do section along the top tool bar, or click into the music, film and theater sections on this site to find out more about free and paid cultural performances in Queens.
---
City of Water Day in Queens
July 17, 2015 / LIC Neighborhood / Astoria Neighborhood / Queens Neighborhoods / Water & Sports Activities Queens / Queens Buzz.
The following are City of Water Day events in Queens. This information was taken from www.cityofwaterday.org website. They are organizers of the event.
Urban Park Rangers - Location: Hallets Cove, 31st Ave. at Vernon Blvd - Time: 10am-2pm - Catch & release fishing
NYC DEP - Location: Hallets Cove, 31st Ave. at Vernon Blvd - Time: 10am-2pm
Long Island Community Boathouse - Location: Gantry State Park, 48th Ave. and Center Blvd - Time: 2:30pm-4pm - Free public walkup kayaking
Long Island Community Gardens Inc. - Location: Gantry State Park, 48th Ave. and Center Blvd - Time: 12pm-4pm - Family festival at Gantry State Park
Hunters Point Parks Conservancy - Location: Gantry State Park, 48th Ave. and Center Blvd - Time: 12pm-4pm - Morning: Gardening in the park, Afternoon: Narrated tour around Gantry State Park; Commemoration for Bill Bilyeski
Friends of Queens Library at Hunters Point - Location: Gantry State Park, 48th Ave. and Center Blvd - Time: 12pm-4pm - Mobile library & story telling
Green Shores NYC - Location: Gantry State Park, 48th Ave. and Center Blvd - Time: 12pm-4pm - Yoga, catch & release fishing off of pier, family friendly events
Long Island Community Boathouse - Location: Anable Basin, 46th Ave. and North Basin Rd - Time: 2pm-6pm - Free public walkup kayaking
---
Tour de Queens
Transportation Alternatives Hosts 8th Annual Tour de Queens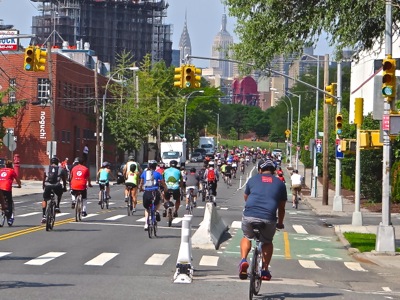 July 15, 2015 / Astoria Neighborhood / Queens Neighborhoods / Queens Biking / Queens Buzz.
The first Tour de Queens took place in 2008. The event was organized by Transportation Alternatives to encourage people to get on their bikes to see their neighborhoods. The idea is once people reaquaint themselves with the ease and joy of bicycle travel, they'll be more apt to get on their bicycle again.
The Tour de Queens route changes every year, and sometimes that includes the starting and end point. This year the event began in Astoria Park again and traveled south through Long Island City, east to Middle Village and north to Jackson Heights before returning to Astoria Park.
Sign up began at 8 am and the tour began promptly at 9.30 am. About 11,000 cyclists signed up for the Tour de Queens which cost $22.50 and $17.50 to register. The Tour de Queens is an escorted ride where the police temporarily set up barricades clearing the route as the bicyclists pass. This differs from both the 5 Boro Bike Ride and the Century Bike Ride where the route is cordoned off for a great deal of the day.
---
Colombian Festival of Flowers Parade
Celebration of Colonial Past & Current Colombian Floral Industry
July 13, 2015 / Jackson Heights Neighborhood / Queens Parades / Queens Buzz.
I attended the Colombian Festival of Flowers Parade on Sunday in Jackson Heights. The parade started at 12 noon at 69th Street on Northern Blvd and marched up to 86th Street. It was a three hour parade with a full coterie of floats, dancers, musicians and marchers - many of which were dressed in classical couture or costume.
The Festival of Flowers originated in the city Medellin in Colombia nearly 60 years ago.
Based on what I could gather [but not confirm] the parade has been morphing and evolving over the years. When it originated, the festival was focused on flowers and was celebrated in May in with some association with a feast celebrating the Christian Jesus' Mother Mary.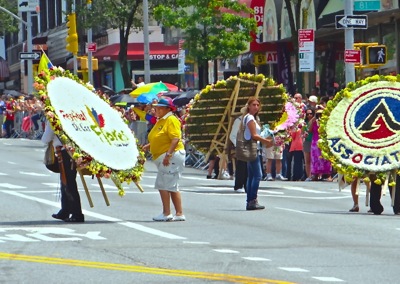 In recent years it has been celebrated in August [in Colombia] and associated with the independence of the Colombian state in which Medellin is located. Somewhere along the way classic autos became a part of the parade in Colombia, and we also saw a number of classical autos in the parade in Jackson Heights.
Another feature of the parade is the depiction of the silleros. The silleros were the human pack bearers of the Spanish during colonial times. Oftentimes carrying loads of 50 to 100 lbs across treacherous jungle or mountain terrain. These peasant people are celebrated in the parade by people who bear large floral arrangements which show a crest [and today large corporate brands] in an emblematic arrangement.
It's worth noting that in late July the Colombian Independence Parade marches along the same route in Jackson Heights next week.
---
Filmmakers, Artists, Photographers, Journalists, Actors, Musicians, Writers & Software Developers
Copyright Law Change Alert: Pending Legislation May Curtail Your Ownership Rights
July 5, 2015 / Queens Notices / News Analysis & Opinion / Queens Buzz. Click the Queens Notices link to view proposed overhaul of copyright laws which would significantly curtail the ownership rights one has to their own work. It includes a bit about how you can help by sending a notice to the government regarding this effort to overhaul copyright law.
According to the report, the law would weaken content creators' ownership rights and thus their ability to monetize their creations. They also allege that the big internet companies are pushing this. We surmise that this is because the big internet companies are using everyone's content, collecting revenue for organizing and distributing it, and not compensating the content creators for the use of it. This may leave a huge outstanding, unestimated legal liability on their balance sheets.
The weakening of copyright laws has disturbing societal implications as well, as it completely destroys the economic incentive for artists, filmmakers, writers, journalists, photographers, actors, recording artists and software developers to invest their time and resourcess in the creation art, film, journalism, photography, music, software and other media content and entertainment. And in doing so, paves the way for considerable consolidation and control over freedom of speech and what media and entertainment content we as a society consume.
The net effect of the law is to curtail content creator ownership rights, and thus in some good measure transfer the ability to monetize content from the content creators to the content distributors. But it's not too late for you to do something about this.
The deadline for comment is July 23rd, 2015. Click Queens Notices and scroll down to first notice. There are links there to the authors of the report, as well as instructions and links to making a comment to government officials. Is retaining ownership rights to your work worth 10 to 15 minutes of your time?
"Many hands make light work." Chip in and make your concerns heard.
---
Roosevelt Island - Four Freedoms Park
July 4th At Four Freedoms Park Roosevelt Island
Macy's Expands NYC Fireworks Celebration Along East River
July 6, 2015 / Queens Neighborhoods / Queens Holidays / Queens Buzz.
It was a near perfect evening as I made my way toward the East River to watch the Macy's 4th of July fireworks display. The first Macy's fireworks display was in 1976 for the second bi-centennial celebration.
The photo at right shows the Queens audience along the East River and northern tip of Gantry Park in Long Island City on Saturday night July 4th, just after the fireworks ended.
Last year Mayor de Blasio urged Macy's to return the fireworks display to the East River, as it had been moved to the Hudson in 2008 in celebration of the 400th anniversary of Henry Hudson's discovery of the river named after him. Macy's continued to host it there until 2014.
There were six barges along the Hudson in 2008, which was reduced to three barges surrounding the Brooklyn Bridge in 2014. This year they added two barges which were positioned further north along the East River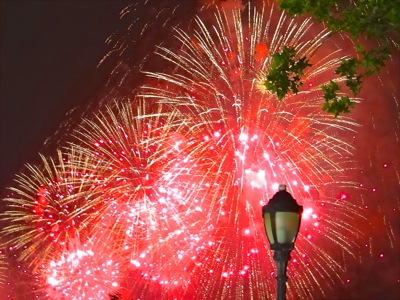 making it possible to enjoy the display from many parts of western Queens along the East River.
We had identified many of the best places to watch the July 4th fireworks in Queens in an earlier posting, but given the changes, it was difficult to determine how far north along the East River one could go and still enjoy a good fireworks show.
So with that in mind I made my way toward the Queensboro Bridge as I was pretty certain it would be closed, but it would have been the perfect place from which to photograph the fireworks. As expected there were two police officers standing at the Queens entrance to the bridge and they informed me that it would not be open until 10.30 pm, or about a half hour after the fireworks display.
The photo at right shows the July 4th fireworks display from Four Freedoms Park on Roosevelt Island.
Click here for the rest of our story about the 4th of July fireworks display as seen from Four Freedoms Park on Roosevelt Island.
---
4th of July Queens
Happy Birthday America
Musings About the 4th of July in Queens
July 1, 2015 / Astoria Neighborhood & Long Island City Neighborhood / Queens Culture / Opinion Column / Queens Buzz.
It seems every six months or so, I get a chance to reflect on life. Since the July 4th holiday will soon be upon us, I'm going to expand that reflection to encompass the "life, liberty and the pursuit of happiness" put forth in the Declaration of Independence.
It seems the older folks who surrounded me in my youth were right. They told me that as you get older, the years will pass by more quickly. As a youngster I thought, "How can that be?" And while technically my youthful query was correct - perceptually it was not.
When I was ten years old, a year represented a tenth of my life. At 25 it represented only 4% of my life, and at 39 it's a mere 2.5% [heh]. So the years do spin by more quickly, perhaps because they represent less and less a portion of the whole.
Julius Caesar, Mahatma Ghandi & American Independence
One might use this approach to looking back at things as a method to put in perspective so much else that has passed through time. Julius Caesar was said to have ruled the world, when in fact he primarily ruled the parts of Europe and the Middle East surrounding the Mediterranean Sea. And while he presided over a population that was about a fifth of the world's population at the time, today the Roman Empire headcount is less than the population of Mexico.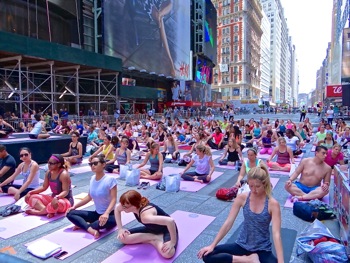 Fast forward to the 20th century and compare the legend of Julius Caesar to the legacy of Mahatma Ghandi. Ghandi was instrumental in organizing and freeing ten times as many people from British Empire rule, as lived under the rule of Julius Caesar in the Roman Empire. And Ghandi helped free his Indian people without the use of a single arrow, sword or gun.
About two centuries prior to Ghandi's effort - in 1776 - the thirteen American colonies declared themselves free of British Empire rule. These colonies today comprise the states along the eastern seaboard of the United States, excluding Florida, but including a few of the states' inland neighbors, such as Pennsylvania.
The population of the American colonies, at the time the colonists declared their independence, was about 2.5 million or only a few hundred thousand more people, than the number of people that currently reside in Queens NYC today.
God, Home & Country
When I was a boy, I was taught to hold God, Home and Country in the highest regard. What each of these concepts meant to me at that time has changed over the years, as I accumulated knowledge and experience about the world, which challenged many of the assumptions taught to me in my youth.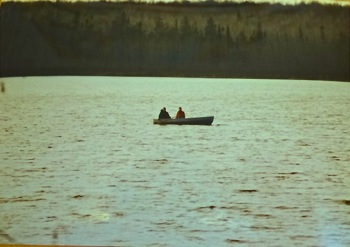 Some measure of what I learned growing up, was in a sense, what anthropologists call tribal knowledge. It was a body of information / understandings / perspectives about the world that the community shared that had been passed from generation to generation.
The 'tribal knowledge' teachings were assumed to be fact – by all of us in the 'tribe' – even though the teachings were essentially a narrative developed by those in charge, interpreted by the tribal scribe, and based upon the group's understanding of the world / universe at the time. The narrative included messages about what's important, how to properly conduct oneself and in some measure our communal identity.
The written 'tribal' narrative evolves in tandem with the 'tribal' culture and it is reinforced, and at times reinterpreted, by the communal elders and institutions through ritual, ceremonies and celebrations. Celebrating our American independence on July 4th is one such 'tribal' cultural ritual and every year it gives us pause to reflect upon where we have come from, discuss who we are and think about where we are going.
Our 'tribe' has grown to be a nation that spans from sea to shining sea, and is home to nearly 320 million people.
Click here to read the rest of our story about 4th of July in Queens.
---
---
Sterling Equities & Related Companies Lose A Court Battle
Plans to Build Shopping Mall on Flushing Meadows Corona Park Land Reversed on Appeal, but Legal Wrangling will Continue
July 6, 2015 / Flushing Neighborhood / Queens Real Estate / / News Analysis & Opinion / Queens Buzz. This report is based on an Associated Press report dated July 2, 2015 and a Queens Tribune story dated August 28, 2014.
In August of 2014, New York State Supreme Court Judge Manuel Mendez decided in favor of Related Companies / Sterling Equities by throwing out a lawsuit filed by the City Club of New York and NYS Senator Tony Avella.
The plaintiffs alleged that billionaire Stephen Ross's Related Companies, the real estate developers of Hunters Point South and the Hudson Yards, and the Sterling Equities which was co-founded by the NY Mets owners, mega-millionaires Saul B. Katz and Fred Wilpon, had not gone through the NYS legislature for the approval of the transfer of the parkland as required by law.
The lawsuit, filed in February 2014, alleged that the transfer of 47 acres of Flushing Meadows Corona Park land that currently represents the western part of the Mets parking lot, was done without following the procedure for a proper public review [see photo above right]. The City had proposed transferring the 47 acres to Related Companies / Sterling Equities who had planned to build a 1.4 million square foot shopping mall next to Citifield.
The NY City Council and the billionaire former Mayor Bloomberg approved the project in October 2013, but the proposal never went to Albany for a vote. According to the Queens Tribune report one of the plaintiffs said that the Judge Manuel Mendez's ruling goes against the Public Trust Doctrine, ignores longstanding case law history, and bestows too much power that was formerly the purview of the Board of Estimate in one person: the NYC Mayor.
On Thursday, July 2nd, 2015, the four-judge Appellate Court overturned Judge Mendez's decision and ruled that the Willets West Mall Project was illegal because the land is a part of Flushing Meadows Corona Park, in spite of its current paved over status as a parking lot [see 2009 photo above].
And because it is a part of the public parkland of the people, it may not be turned over to the real estate developers without approval of the NY State Legislature. The judges rejected the ruling in favor of the mall development made by Judge Manuel Mendez, wherein Mendez sided with the wealthy real estate developers who argued that the 54 year old, 1961 law authorizing the construction of Shea Stadium, also included a mall.
The photo above shows the Citifield parking lot in 2009, as it was being paved over following the demolition of Shea Stadium which was authorized in 1961. The new Citifield stadium built to replace Shea, is smaller.
According to the Associated Press report, a spokesman for the real estate developers said that they would appeal the decision.
---
---
4th of July Fireworks Queens
Astoria Park Fireworks Celebration Tonight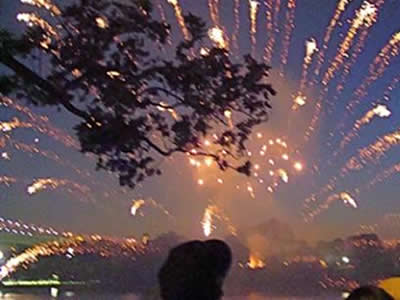 June 30, 2015 / Astoria Neighborhood / Queens Culture / Queens Buzz.
Tonight there's an independence fireworks celebration in Astoria Park beginning at 7.30 pm. It's a near perfect night for them as the highs today will be around 80 and the lows in the mid 60's, with scant chance of any rain.
The festivities will begin with a concert on the Great Lawn. The West Point Band of the U.S. Military Academy will be performing a number of classical American tunes along with 19th century classical music.
Around dusk which has generally been around 9.30 pm, but is sometimes sooner because of cloud cover, the fireworks by the Grucci Brothers begins.
The fireworks are some of the best 4th of July fireworks in the city and generally last about a half hour. And then ... it's over. The community event is organized by the Central Astoria Local Development Corporation [aka CALDC].
On July 4th Queens will have a second opportunity to watch the fireworks, sponsored by Macy's, which are on the East River. Enjoy.
---
---
Albany Legislative Session 2015
Final Bills: Public School Funding & Rent Stabilization Law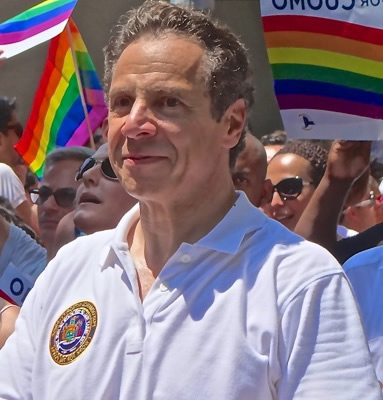 June 15, 2015 / Queens Neighborhoods / Queens Politics / Queens Buzz.
There are two important bills expected to be finalized by the New York State Legislature this week: 1) one having to do with taxation and funding for the public schools and 2) the second having to do with NYC rent stabilization law.
I've been paying some modest measure of attention to both of these bills, and the following is a brief snapshot of a critical talking point in each bill.
Use Public Money To Fund Private Education?
From what I can gather, perhaps the most contentious item in the public education funding bill is the provision for sizeable tax deductions for those who choose to send their children to private, not public schools.
As I understand it, these tax deductions would be included as part of the funding for the public schools budget and therefore will reduce what's left for the NYS / NYC public school systems.
It's worth noting that private school tuition in NYC can cost in the range of about $5,000 to $30,000 per year per student. And that there are about 900 private schools in NYC alone, so depending on how these proposed deductions are ultimately structured, the funds reallocated from the public schools to private individuals would be in the tens to hundreds of millions of dollars and possibly more.
You might want to contact Governor Cuomo's office at 1.518.474.8390 to let him know you support or oppose the measure, since we understand that he's been the major force pushing for this public school funding change. You can also send him an email via the Governor's contact form.
Albany & Expiring Rent Stabilization Laws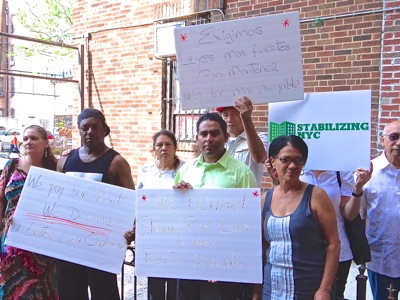 The Rent Stabilization Laws are due to expire tonight, June 15, 2015.
There was talk earlier this year that there would be a push to expand or strengthen the Rent Stabilization Laws given the rapid growth in homelessness in New York City. The NYC homeless population is currently estimated at over 60,000 or nearly 1% of the entire NYC population. About 70% of New York City residents are renters, of which about two million of less than eight and a half million residents, live in rent stabilized apartments.
Over the past decade or so, the Rent Stabilization Laws have been curtailed in the favor of the free market and landlords. The curtailment of rent price control legislation is believed to have spurred additional real estate development investment, as the profits of most new buildings are no longer affected by rent stabilization laws.
Much of the rapid growth in homelessness over the past decade is believed to be the result of tenants losing their rent stabilized apartments, as new owners of buildings have found ways to circumvent the laws. A recent NYU Furman Center Study has shown the loss of over 330,000 unsubsidized affordable apartments since 2002, due in part to the rent stabilization legislative changes referenced above.
NYS legislative insiders told me that tenants rights supporters were hoping to make legislative gains this year, but that the NYS Assemblypeople and NYS Senators opposing the changes, were going to allow the rent stabilization laws to expire as a negotiating tactic.
Vicki Been, Commissioner of NYC Department of Housing Preservation and Development, informed us that the current rent stabilization laws remain in effect through the term of existing leases and leases up for renewal that are already in the hands of the tenants. She also said that tenants should call 311 with any questions or problems.
Cuomo & NYS Officials - Quinnipiac Poll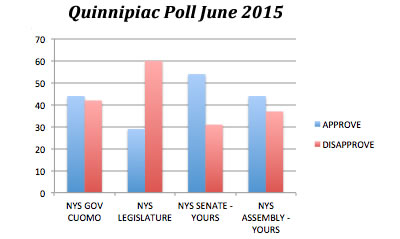 On June 3, 2015 Quinnipiac released a poll showing voters are feeling negatively about the NYS Legislature as a whole, while continuing to favor their local representatives. In the poll Governor Cuomo has only a 2% margin of those favoring him.
Governor Cuomo had a 44% approval rating versus 42% disapproval rating, as voters are not satisfied with his handling of the corruption scandals that have plagued Albany this year. In February 2015 Assembly Speaker Sheldon Silver [Democrat Manhattan] was indicted on federal corruption charges. And in May 2015 NYS Senate Leader Dean Skelos [Republican Long Island] was indicted by a federal Grand Jury.
Less than a year ago, NYS gubernatorial candidate Zephyr Teachout, a law professor at Fordham University surprised polls by garnering nearly 2 votes for every 3 won by the governor in the NYS Democratic primary. Ms. Teachout did not have much in the way of significant private backing or union support, but won nearly 40% of the vote waging an online campaign.
According to the Quinnipiac poll, voters by a margin of 52% - 32% said that with respect to Albany's corruption problem:
"... the Governor is part of the problem, not part of the solution."
As for the NYS Assemblymembers and NYS Senators the Quinnipiac Poll reported the following:
"Voters disapprove 60 - 26 percent of the job the State Legislature is doing, but approve 44 - 37 percent of their own Assembly member and approve 54 - 31 percent of their own state senator."
"At the same time, 45 percent of voters say their state senator should be thrown out in a general house-cleaning, while 40 percent say their senator deserves reelection."
"Voters are divided 41 - 41 percent on whether their Assembly member should be reelected or thrown out."
As you can see, the sentiments collected in the Quinnipiac poll seem a bit contradictory, as the answers received depend on how the questions are stated. Nonetheless, this looks to be an interesting legislative week as things wind down in Albany, and as the 2016 election cycle begins to ramp up.
---
The Jamaica Collections
Showcase the Fashion & Style of Downtown Jamaica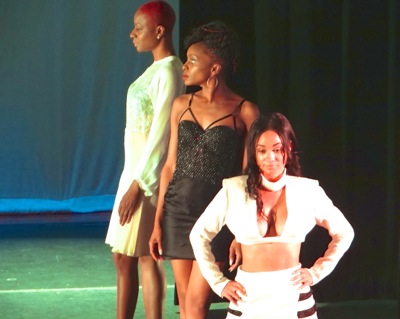 June 8, 2015 / Jamaica NY / Queens Fashion & Style / Queens Buzz. I headed to central Queens last weekend to attend the fourth annual Jamaica Collections fashion show. It was a near perfect evening, as the day had been sunny and warm with little humidity. As I arrived I saw people conversing on the steps and lawn of the Jamaica Performing Art Center, all dressed rather fashionably. As I stepped inside the foyer there was a comfortable crowd mingling, enjoying the wine and food being served by SWB Catering, and Lotta Empanadas.
Jamaica Center, the Business Improvement District [BID] organization, is the founding organizer of the Jamaica Collections Fashion Show. They have used the event to showcase local and area fashion designers and food venues, with an eye to promoting the Jamaica downtown, located in the heart of Queens, as an emerging fashion district. Not long after I had sampled the food and hors d'oevres and mingling a bit, the show began.
The Jamaica Performing Arts Center has been home to the Jamaica Collections Fashion Show since its inception. Each time the show is configured a bit differently, which not only showcases the fashions adorning the models, but the venue space as well. Tonight the models would come out onto the stage and make their way down through the spaciously configured aisles on the main floor before disappearing behind the curtain.
Hip-hop, Queens-born, entertainer Ed Lover was the host of the show this evening.
We'll have more, including a photo slide show, later this week.
---
---
New York City Makes 'Budget Handshake'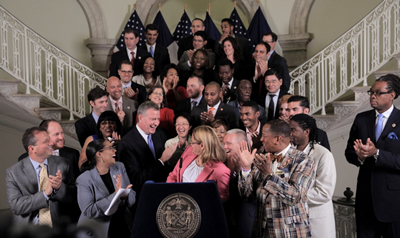 June 23, 2015 / Queens Neigbhorhoods / Queens Politics / Queens Buzz.
We received this missive from New York City Councilmember Helen Rosenthal of the Upper West Side. We've made few edits, but the text is essentially a reprint of her email.
Over 100 hours of budget hearings revealed much information that helped to shape the final agreement. [Helen Rosenthal said that] As a member of the City Council's Finance Committee and the Budget Negotiating Team, I can honestly say that all 51 members of the Council had input to ensure that New Yorkers in every borough will get the services they need. In addition to major investments in neighborhood police, there is additional funding for mental health services, veterans, and Vision Zero education.

Photo Credit: William Alatriste for the New York City Council
Education and Youth
• There will be an increase of 80 school crossing guards citywide, and the Upper West Side will gain more crossing guards. Renewed focus on recruitment and retention will happen in discussions over the summer.
• There are unprecedented amounts of funding for our young adults from summer jobs and year-round jobs to support for City University of New York (CUNY) students to keep them in college and help them graduate. 
• The additional $39 million for libraries will yield 6-7 day a week service in every borough. 
• The free lunch program in middle schools will continue, and there will be an expansion of the "breakfast after the bell" program, so that all elementary schools will offer it by 2018.
• Teachers will receive up to $125 in reimbursement for school supplies that they bring into the classroom. While this is an improvement, it is not enough. We must give teachers all the tools they need to teach well, and I will continue to work to improve this system in the next fiscal year.
Tenant Protections
• Over $35 million for lawyers, clinics, and advocacy to support tenants who experience harassment by landlords - the largest the City has ever dedicated to this issue.
• Dedicated legal advice for public housing (NYCHA) residents in housing court at 250 Broadway.
• Dedicated team of inspectors to investigate particularly egregious landlords.
Seniors and Safety Net
• Elimination of the wait list for seniors needing home care services.
• Commitment to build 5,000 new units of senior affordable housing over the next five years with dedicated on-site social services.
• Additional funding for the emergency food program and local food banks.
• The largest investment in addressing elder abuse through outreach and social services.
Small Business Support
• Dedicated funds to local Business Improvement Districts (BIDs) and civic associations. Council members will be able to designate money to support small business in their area.
• Double the investments in worker cooperative support yielding an additional 30-40 new worker-owned businesses throughout the City.
Contract Services 
• Community-based organizations providing EarlyLearn NYC services will receive wage parity with DOE employees providing that service.
• Increase of the minimum wage of "Human Service" contract workers to $11.50/hour with targeted career ladder support.
• Funding to continue providing local services from small, community non-profits that lost contracts through the citywide process. 
The City Council will formally "adopt" the City's budget at a Stated meeting later this week. At that time, we will have additional information about my dedicated funding for the Upper West Side. 
Again, this a reprint of an email from New York City Councilmember Helen Rosenthal of the Upper West Side.
---
Queens Green Drinks Is Back
Grass Roots Eco-Socials Come Out Of Hibernation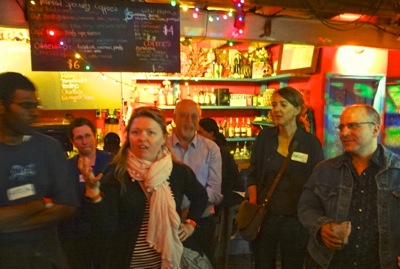 May 4, 2015 / Jackson Heights Neighborhood / Environment & Ecology in Queens / Queens Buzz. Last week there was a Queens Green Drinks social at Terraza 7 just off Roosevelt Avenue in Jackson Heights.
Gathered within were several dozen people who had come from many parts of the borough to have a drink or two and to socialize. The attendees were generally interested or involved in community efforts to create a more sustainable lifestyle in Queens and NYC.
The event was organized by Katie Ellman of GreenShoresNYC, in tandem with Angela Stach Co-Chair of Transportation Alternatives Queens, and Len Maniace the President of the Jackson Heights Beautification Group and Publisher of PlanetNYC.com. Katie is shown with scarf at front, Len Maniace is standing behind her and Angela Stach is shown with name badge at right. Phillip Papas, an avid cyclist, is shown standing on the far right.
Queens Green Drinks is a non-profit grassroots idea that went viral and went global over a decade ago. The intent of it was simple, to organize socials where people interested in a more sustainable lifestyle could meet and get to know each other. That was it. What came of those new relationships was up to those involved in them.
Helen Ho, of Queens was the first to pick up the torch and begin organizing Queens Green Drinks events at various locales around the borough. She kept Queens Green Drinks going for a number of years and through her efforts a community evolved of people who were involved in things like: East River kyaking, cycling in Queens, urban tree and tree bed planting, public park space advocates and defenders, organic food folks, urban farmers, green energy, green architects and green government officials ... to name just a few.
But organizing these get togethers, especially as they were held monthly, was a time commitment and personal effort that can't last forever. In time Helen reduced the frequency of the socials, and eventually the events went on hiatus ... until Wednesday, April 29th when Katie Ellman picked up the "torch of a new generation" and held the first event at Terraza 7 in Jackson Heights.
We'll post more about this effort a bit later in the week.
---
---
Sunnyside Artists: Queen of Angels Art Fair
Local Artists In Sunnyside Area Show & Sell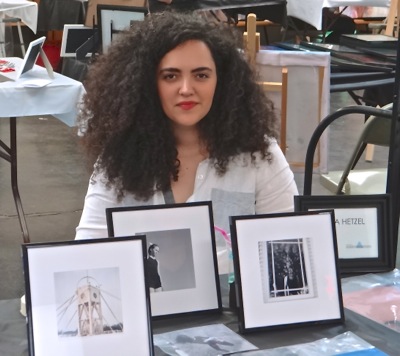 June 8, 2015 / Sunnyside Neighborhood / Artists in Queens / Queens Buzz.
It was a beautiful sunny day as I made my way down to the Queen of Angels Fine Art Fair in Sunnyside. The Queen of Angels Fine Art Fair is in its eighth year, the first of which started in 2008.
The fair showcases local artists in a festive atmosphere where neighborhood folks are welcome to browse and buy at their option.
A number of donations were made by local businesses in support of Sunnyside Artists and the Queen of Angels Art Fair. Some were used as raffle prizes, including the famous purse & slippers cake created by the Sugar Room pastry chef Juan Arache who is an artisan and artist too, using sweet edibles as his medium.
It's a communal gathering of sorts as there's food each year accompanied by wine provided by Lowerys Wine & Liquors.
And this year Manny Gomez and company served ...
We'll post more including a few more photos of the Queen of Angels Art Fair by the Sunnyside Artists. In the photo above is Ms. Hetzel at the Queen of Angels Art Fair.
---
---
---
The Taste of LIC
Rains Fails To Dampen Turnout and Spirits
June 2, 2015 / LIC Long Island City Neighborhood / Queens Restaurants / Queens Buzz.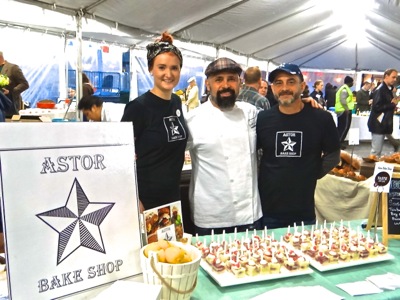 The weather cooled down this week, dropping into the 50's accompanied by rain. The streets were wet and it was cloudy above as I made my way through the intermittent drizzle down to the East River waterfront to attend the 10th annual Taste of LIC.
As I approached the East River, I could see the grand white tents in the distance, filled with people, light and the distant murmurs of conversations. I had planned to arrive a bit later at the event, after things had calmed down, so the restaurateurs and chefs at the event would have a bit of time to talk.
Inside the tents the mood was pretty buoyant as I found folks drinking and dining buffet-style, sampling the offerings of a mix of about sixty different restaurants, food producers and beverage makers. Conversations were flowing too about the food, the feast and the other fun things to do in the Long Island City neighborhood.
The Chocolate Factory Theatre is the organizer of the Taste of LIC. The theatre was co-founded by Sheila Lewandowski, the Executive Director; and Brian Rogers, the Artistic Director. They showcase the works of up-and-coming writers, producers, directors and actors / actresses as well as the development of in-house works.
We'll post more a bit later in the day or week including a photo slide show.
---
The Dorsky Gallery
New Ways of Seeing: Beyond Culture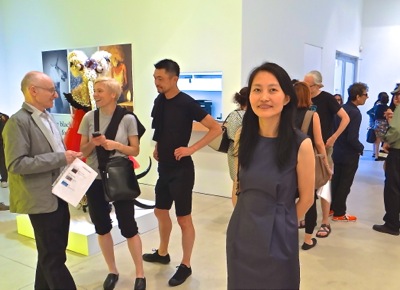 May 11, 2015 / LIC Neighborhood / Art Exhibits in Queens / Queens Buzz.
I met Cui Fei at the Queens Museum in 2008 at an art show entitled Reasons Clue [use the search box above to find it]. Cui is an artist who was born in Shandong province in mainland China, and she moved here nearly two decades ago. Shandong province is located along the East China Sea and, for those who drink beer, it's worth noting that Shandong is home to Tsingtao beer. Cui is one of twenty artists who have work on exhibit at the Dorsky Gallery Curatorial Programs in Long Island City.
And so it was, with Cui Fei's invitation in hand, that I headed to the Dorsky Gallery on a hot sunny afternoon in May. As I arrived at the gallery there were folks milling about outside, discussing the artwork inside. The show was the brain child of two NYC metro curators, Jan Castro and Eileen Jeng. Eileen said the two curators had met at an art event in Brooklyn within the past couple years, and that they hit it off right from the start. There was an immediate connection and the two had agreed to find some way to collaborate on a project.
Inside the gallery things were buzzing. Some measure of the art world was there, engaged in creative conversation. It was nice to see Cui again, and in only a few minutes we were able to pick up a conversation we'd vacated many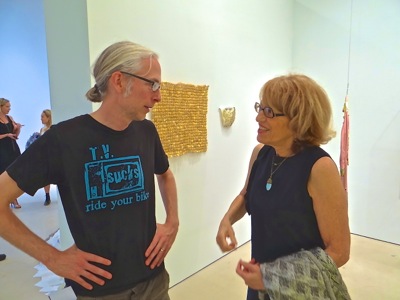 years ago. In Reasons Clue Cui had found and presented a number of grape vines that had grown into interesting shapes that in some manner resembled the characters of the Chinese alphabet. At the time she was working on a theme entitled Manuscript of Nature. She had told me that the grapevines she had selected carried messages from nature. It was Mother's Day, and as I began writing this piece, I began to think about Mother Nature and how tired she must be fending off those who don't respect her. Cui Fei's work was intended to help us listen.
Cui went on to say that she is now working on a theme is entitled Tracing The Origins. She told me that the Chinese characters were once representations of things in nature. Pictograms. Cui went on to say that the symbols which once looked like what they represented, became detached from what they first represented, and over time they became abstracted to carry meanings which were completely different than what they first represented. Today one cannot determine the origins of the Chinese characters.
As Cui was telling me this I thought about how the same process had happened in western art beginning in the late 19th and early 20th centuries. The French impressionists began to abstract what they saw, and by capturing and depicting light in a certain way, they conveyed a feeling that left an impression. Claude Monet, one of the first and finest impressionist painters, was followed by Dutch painter Van Gogh who continued in the impressionist tradition, but took the art a step further by infusing his works with thick vivid paint that conveyed great emotion. A few decades later Spanish artist Pablo Picasso painted his most celebrated work, Guernica, which continued the abstraction by providing what one might compare to an abstract pictogram of the Nazi bombing of the Basque town of Guernica in modern day Spain. And following World War II, all hell broke loose in America, where the abstraction became complete. American artists such as Pollock, de Kooning, Rothko and a personal favorite of mine which still hangs at MoMA, Vir Heroicus Sublimas, was painted by Barnett Newman.
I bent down to take a closer look at Cui Fei's sand paintings on the floor ...
We'll continue this report within the next week, including a conversation with the curators of New Ways of Seeing: Beyond Culture, as well as a bit of background on the Dorsky Gallery Curatorial Programs in LIC.
---
Role of Daily News Coverage In Queens Library Takeover
A Closer Look into Role of the Daily News Coverage in Takeover of Queens Library
Real Estate Billionaire Mortimer Zuckerman's Daily News Continuously Portrays the Fiscally Sound, Award Winning Queens Library Board of Trustees & CEO in a Negative Light

While Lauding the Brooklyn Public Library Trustees for Sale of Real Estate to Developer to Obtain Needed $40 Million Cash
The Queens Library has 62 Branch Locations Sitting Atop Some of the Best Real Estate in Queens Worth Hundred$ of Million$ or more

Queensborough President Melinda Katz Appears to have had Prior Relationship with Daily News Owner Mortimer Zuckerman's Boston Properties as Lobbyist
Updated December 20 / December 16, 2014 / Queens Library / Queens News Analysis & Opinion - Issues / Queens Buzz / By Michael Wood / Edited By Agnes Wood.
Please note that to date no public official have spoken about any development deals using Queens Library property.
Daily News Publication of Leaks with No Announcement of Real Wrongdoing - What Happened to Presumption of Innocence?
I'm going to work under the assumption that Queens Library CEO Thomas Galante is innocent of all charges until proven guilty. That is the way things are supposed to be done in America.
Many leaks of all kinds of confidential information about the Queens Library CEO have made their way into Real Estate Billionaire Mortimer Zuckerman's Daily News this year - including plenty of minutiae - but not a single word about any real wrongdoing.
Daily News Headlines Appear to Play Role in Queens Library Takeover - Urging Replacement of Governance Team
The Daily News appears to have done more than just report on the Queens Library crisis of confidence. In fact, the Daily News was the first to report the crisis - and they appear to have played a major role throughout it - as their organization urged the dismissal of Galante and the trustees who supported him on numerous occasions in the headlines alone. The following are some examples of headlines taken from stories in the NY Daily News:
March 31, 2014 - Headline reads: "Turn The Page On Tom / Why the Queens Library Chief can no longer be trusted"
June 27, 2014 - Headline reads: "Sack them all / Bye-bye to Queens Library chief Tom Galante — and the board members who enabled his reign of greed"
July 24, 2014 - Headline reads: "Sack Galante next / Incompetent Queens Library board being dismantled"
December 11, 2014 - Headline reads: "Fat city fathead / Thousands of reasons to fire Tom Galante"
The Daily News - Name Calling CEO Galante in its Editorial Coverage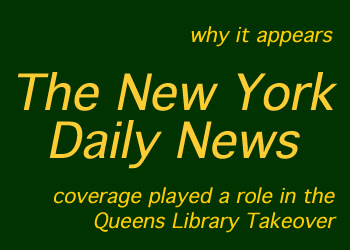 Last week, the Daily News provided the public with more details of Queens Library CEO Thomas Galante's expense reports over the past (few) year(s). Their presentation of the information appeared one-sided and cast Queens Library CEO in a negative light, as little effort seems to have been made to explain the business purpose or provide context for the expenditures.
The Daily News also published an editorial, which resorted to name-calling including calling Galante:
"fathead"
"little piggy"
"emperor"
and characterizing his spending as "preposterous"
This was not the first time they called him names in their publication this year.
We'll explore recent coverage by the Daily News in a more detail further down in this report, as it is reflective of their coverage of this crisis of confidence in the Queens Library all year. A crisis which the Daily News in fact began, with a series of exclusive reports earlier in the year.
Queens Borough President Melinda Katz Appears To Have Had Prior Relationship with Daily News Owner Mortimer Zuckerman's Boston Properties as a Lobbyist
According to a source, Queens Borough President Melinda Katz appears to have had prior relationship with Daily News Owner Mortimer Zuckerman's Boston Properties as a lobbyist working for Greenberg Traurig law firm in 2012.
A New York Observer story dated, April 10, 2012, states:
"... Still, Manhattan Borough President Scott Stringer has expressed skepticism toward the project, which he would like to see reduced in size, and the community panned the rezoning outright."
"To help makes its case, NYU recently retained Ed Wallace and Melinda Katz, two land-use attorneys who have helped shape a number of important development projects as they wended their way through public review—not least because both of them also once spent time as members of the City Council, the body that will have the ultimate say on NYU's rezoning."
And a bit later in the story.
"Mr. Wallace served as the councilman-at-large for Manhattan and chief of staff to the council president back in the old days of the Board of Estimate, after which he joined Mort Zuckerman's Boston Properties before moving over to Greenberg Traurig, the law firm where he is now co-managing partner of the New York office. Ms. Katz joined the firm in 2010 as a partner in the real estate division after serving two terms in the council, one of which was spent as chair of the influential land-use committee, where she oversaw a number of redevelopments similar to NYU's."
The NYC government maintains a website showing registered lobbyists' relationships with clients. We took this image from the NYC.gov website which shows that from March through December of 2012 - one year before she became Queens Borough President - Melinda Katz was a registered lobbyist working for the lawfirm of Greenberg Traurig, with a client relationship with Mortimer Zuckerman's Boston Properties.

Click here to read our report regarding the Queens Library controversy and the Daily News reporting of it.
---
---
Mother's Day Restaurants In Queens
Mother's Day Restaurants In Queens
Mother's Day Restaurants in Astoria, LIC, Sunnyside, Woodside & Jackson Heights
Queens Restaurants / May 4, 2015. Mother's Day is less than one week away. It's a good time to let your loved one know you care. Flowers, gifts and brunch or dinner are always welcome, as is any thoughtful gesture that provides some measure showing your appreciation of your mother or the mother of your children. After all, without mothers, we would all cease to be.
It's best to book a restaurant reservation for Mother's Day brunch, as on Mother's Day in Queens, many restaurants are full. So if you're thinking about eating out at a restaurant this Mother's Day in Astoria, LIC, Jackson Heights, Sunnyside, Woodside or Flushing; it's best to do your research early, and call ahead to book Mother's Day restaurant reservations.
Mother's Day History - Restaurants In Queens
The origins of Mother's Day in the United States began with the efforts by Anna Jarvis in honor of her own mother. According to Wikipedia, Anna began the campaign in 1905 - the year her mother died - and in 1910 West Virginia was the first state to adopt it as a holiday. In 1914 Woodrow Wilson made the second Sunday in May as a national holiday to honor mothers.
Click this link to view a brief guide of Mother's Day restaurants in Queens 2015 where you will find links to Queens restaurants we've reviewed. The restaurants we've reviewed include a mix of high, medium and budget priced restaurants that are spread throughout the borough and offer a large variety of ethnic cuisines. Enjoy.
---
---
---
---
Astoria Furniture Stores Have It All - Queens
Astoria Shops / Astoria / Queens Buzz. The furniture stores located on the southern end of Steinway Street in the Astoria neighborhood of Queens seem to have something to offer to just about everyone. This part of Steinway is a furniture shopper's mecca, offering plenty of choices from classical colonial, to urban apartment living to bedding to suit nearly every spine.
I took a quick trip there, which is easily accessible via the N, W, G, R or V subway lines and within a sturdy walking distance from Long Island City, Astoria, Sunnyside and Woodside. Just up the street from Steinway is Broadway, where you'll find the Omonia Cafe where after a good morning or afternoon of shopping, you can kick back along one of the sidewalk tables ane enjoy a bit of coffee and some delicious baked goods. Click here to learn more about the furniture stores in Astoria Queens.
---
Click to buy eyeglasses in Queens / opticians in Queens, for Astoria hair salons, for Midtown dentists & Midtown Chiropractors, massage therapists in LIC & Queens, and for things to do in Queens. Eyeglasses in Jamaica NYC. Long Island City massage and bike stores Queens.
---
Mens Clothing Styles - Queens
Shopping Queens / Astoria / Midtown Buzz. Esquire Men's Clothing Store continues to serve the greater Astoria and Queens area, as it has for nearly thirty years.
The shop is owned and managed by Frank and Kevin Adhami, and their father, who is in his eighties, still visits the store on an almost weekly basis.
Esquire is located along Steinway Street between 30th and 31st streets. The store contains a wide selection of men's coats, suits, casual wear, shoes and men's accessories like belts and ties.
This story will provide some information about the store itself as well as fashion recommendations for the Spring and for job hunters.
Click this link to view a story written on Men's Clothing In Astoria Queens NY. Click here for men's clothing stores in NYC, and here to buy Stone Rose shirts in NYC, and here to buy Alberto pants in NYC, and here to buy Eton shirts and here to buy Hugo Boss sneakers in NYC.
---
T'is the Season: Queens Farmers Markets
Astoria Sunnyside Woodside Jackson Heights Long Island City LIC Flushing Jamaica / Updated June 19, 2015 / Queens Buzz. The Jamaica and Flushing Farmers markets open this weekend.
The Sunnyside Farmers market on Skillman Ave & 43rd Street was approved to operate year round in 2014. The Sunnyside Farmers market becomes the third farmers market to operate year round. Jackson Heights was the first & Forest Hills was the second - now Queens has three farmers markets operating year 'round.
Click the link below to see a listing of the Queens Farmers Markets operating during the season of 2015 including links to maps. Click the other link below for a listing of the preliminary draft of the Queens Street Fairs schedule of 2015 through May including dates and maps showing their locations.
Click here for our updated posting of Queens Street Fairs - Queens NY. Click here for a listing of the Queens Farmers Markets. You will always find both street fairs and farmers markets for the current month in the Queens Events section of the site [see top tool bar for button / link]. Click here to view the map of the Jamaica farmers market.
---
---
Queens Real Estate
Real Estate in Astoria, Jackson Heights, Long Island City LIC, Sunnyside, Woodside, Flushing, Jamaica
Queens NY / 2015. These links will take you into sections & reports on the Queens real estate market in Queens beginning in 2009.
These reports include reviews of apartment rental prices, as well as condo, co-op and home prices and availability in the Queens market.
We have also done neighborhood specific reports about Astoria real estate, LIC / Long Island City real estate, Jackson Heights real estate, Woodside & Sunnyside real estate, Flushing Real Estate and Jamaica Real Estate.
While we found these neighborhoods mirrored / trailed many of the national trends, we found some interesting differences, including differences from neighborhood to neighborhood.
Click here to read the Queens Real Estate market analysis 2009.
---
Queens Buzz Voluntary Subscriptions or Payments
You can help us continue and possibly expand our coverage, by voluntarily subscribing to

Queens Buzz. Click button for details & for New Years & Valentines Special Ad offer for Restaurants.
---